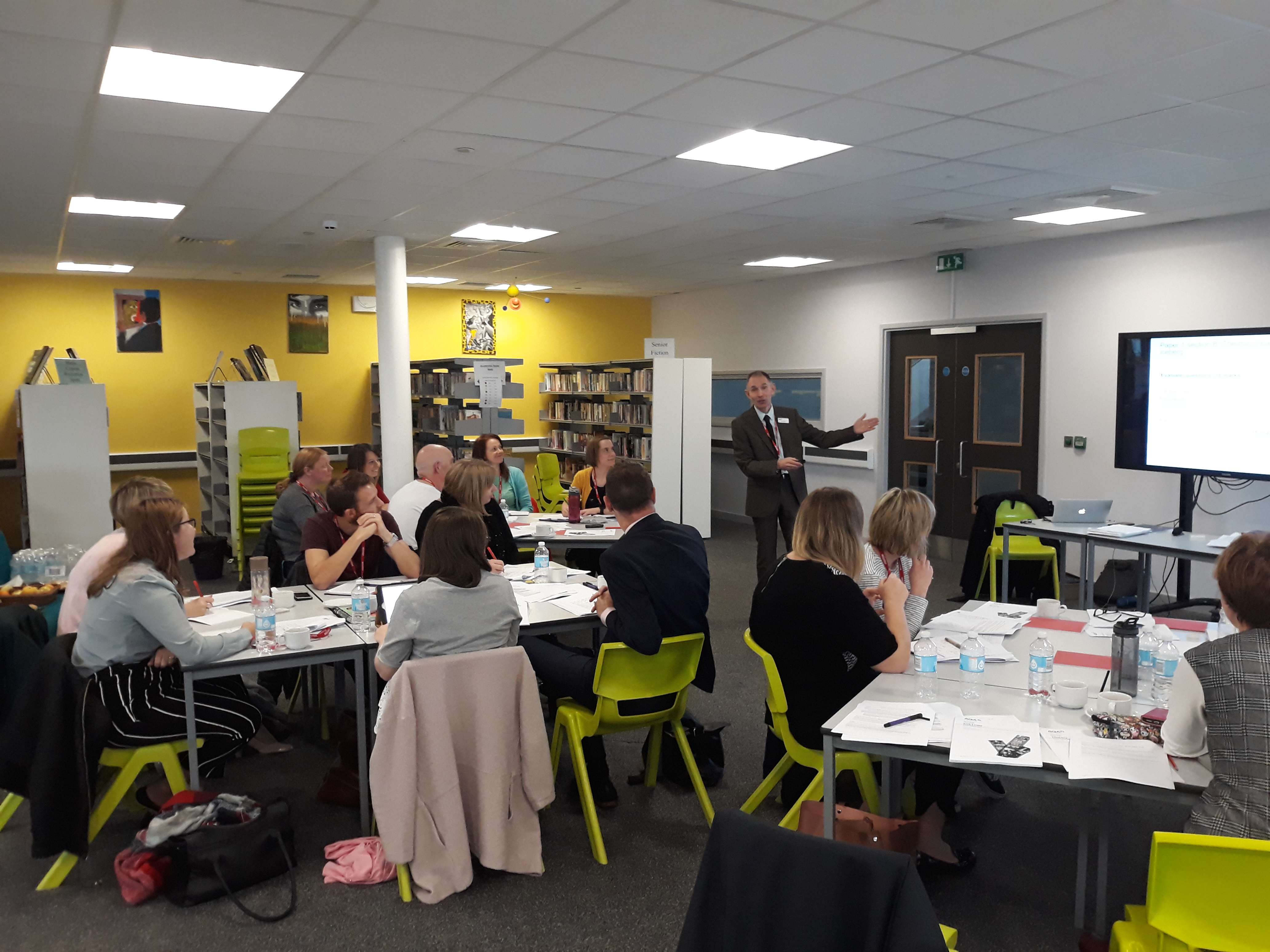 On Wednesday 14th November Pleckgate welcomed AQA History Chief Examiner Paul Johnson to school along with delegates from ten other schools in the north-west.
This, now annual, event was prompted following Pleckgate's very strong history results last summer after Mr Johnson's CPD session last November.  We were keen to invite him back in order to focus on the key learning points from last summer's G.C.S.E  examinations.
During the session Mr Johnson gave his expert advice and guidance about the different examination questions and techniques.  Delegates found the event "engaging and informative" with some taking as many as "16 ideas to take back" to their department.  Mr Johnson provided a session that was "eye opening at times" and "clarified misconceptions", provided "advice on question structures that was very useful" as well as "clarity on source questions" that the teacher said she would be "tackling head on with her Year 11 class in their next lesson".
Staff at Pleckgate, and participating schools, now "feel more confident with how to prepare students for the exams" in addition to knowing that that their students will "know how to access the different levels within each question"  giving students the best possible chance to achieve their potential in history in this coming summer's examination series.
Martyn Bajkowski, head of history at Pleckgate, said he was "delighted with the day and its outcomes.  It is vital that staff stay current with historiography, pedagogy and best educational practice in order to deliver the best educational outcomes.  I am lucky to both have a department that consistently delivers this to our students and be at a school that values, delivers and supports high quality CPD.  We are confident that today will benefit all our students and help them to become even better historians than they currently are".