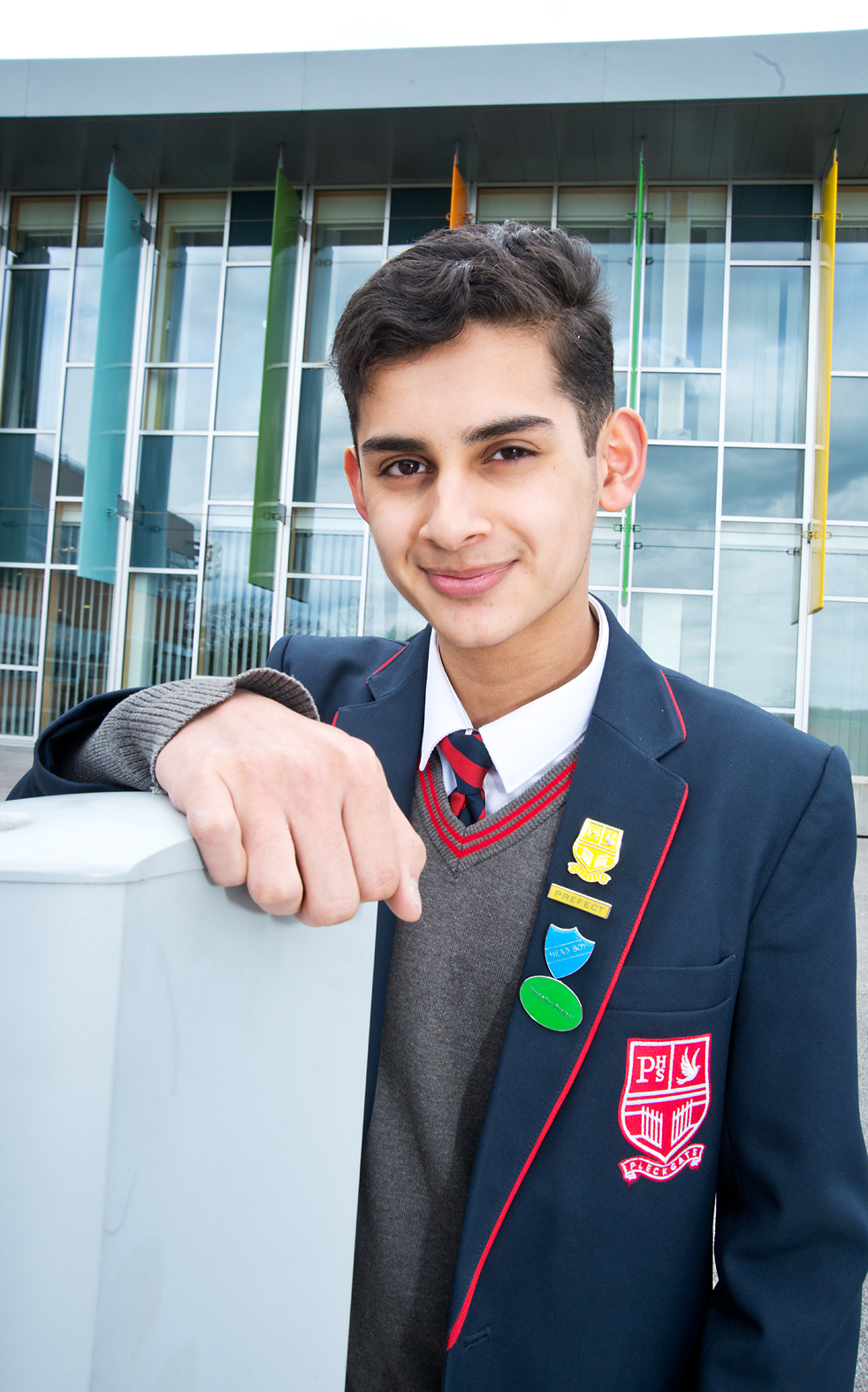 Pleckgate High School Head Boy Umer Patel has secured a prestigious Apprenticeship with BAE Systems – thanks to an engineering option at his school.
Umer, 16, excels at STEM (Science, Technology, Engineering and Maths) subjects at Pleckgate and is expected to get top grades in August.
He took an extra option of studying engineering with teacher Denise Turnbull and this has helped him to secure his dream role.
"Engineering was something I had always wanted to do and BAE Systems came into school to do a workshop and this helped me decide.
"I chose engineering as an option subject and will take a GCSE in it this spring.
"Pleckgate offer Key Stage Four Engineering and it has helped me develop my confidence and my skills.
"After BAE came in, there was only one place I wanted to work and I applied for an Apprenticeship.
"It was a tough assessment day, it was competitive. There was an interview, a team work task, a dexterity test and then re-taking of our on-line assessment.  Being Head Boy has got me used to public speaking and interviews so I think that helped me.
"When I heard I had got a place, it was a dream come true. It's a huge honour.
"I would love to be a top engineer there, designing aircraft."