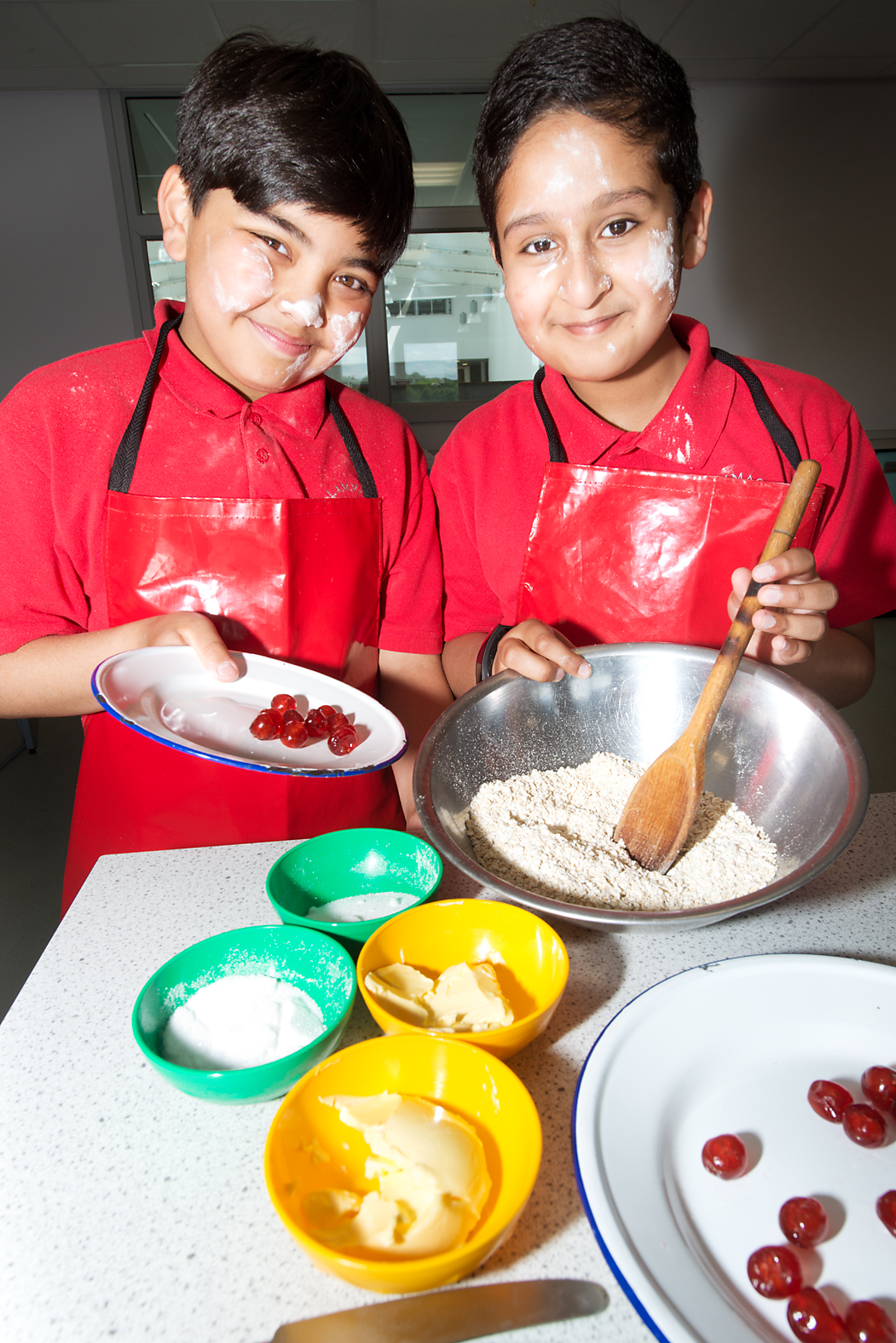 The heat was rising in the Pleckgate High School food technology rooms as the Year Five primary school pupils aimed to be 'Bake Off' winners.
The final was between pupils from Lammack Primary School and St James C of E Primary School who were tasked with making 'Melting Moments' biscuits.
"In the previous rounds they had made flap jacks and cheese biscuits and every school has been impressive," said Pleckgate's Head of Technology Helen O'Connor who was judging the finale alongside fellow Food Technology teacher Sarah Redfearn.
"They were in teams of two and were given a recipe to follow. They were marked on good consistency of dough, each of the 20 biscuits had to be evenly coated in oats and/or coconut.
"They had to be even sizes, well shaped and have a cherry in the centre – the pressure was on!"
The winning pair were Alisha Patel and Zaina Hasan from Lammack who were praised for their even consistency and accurate, precision shaped biscuits.