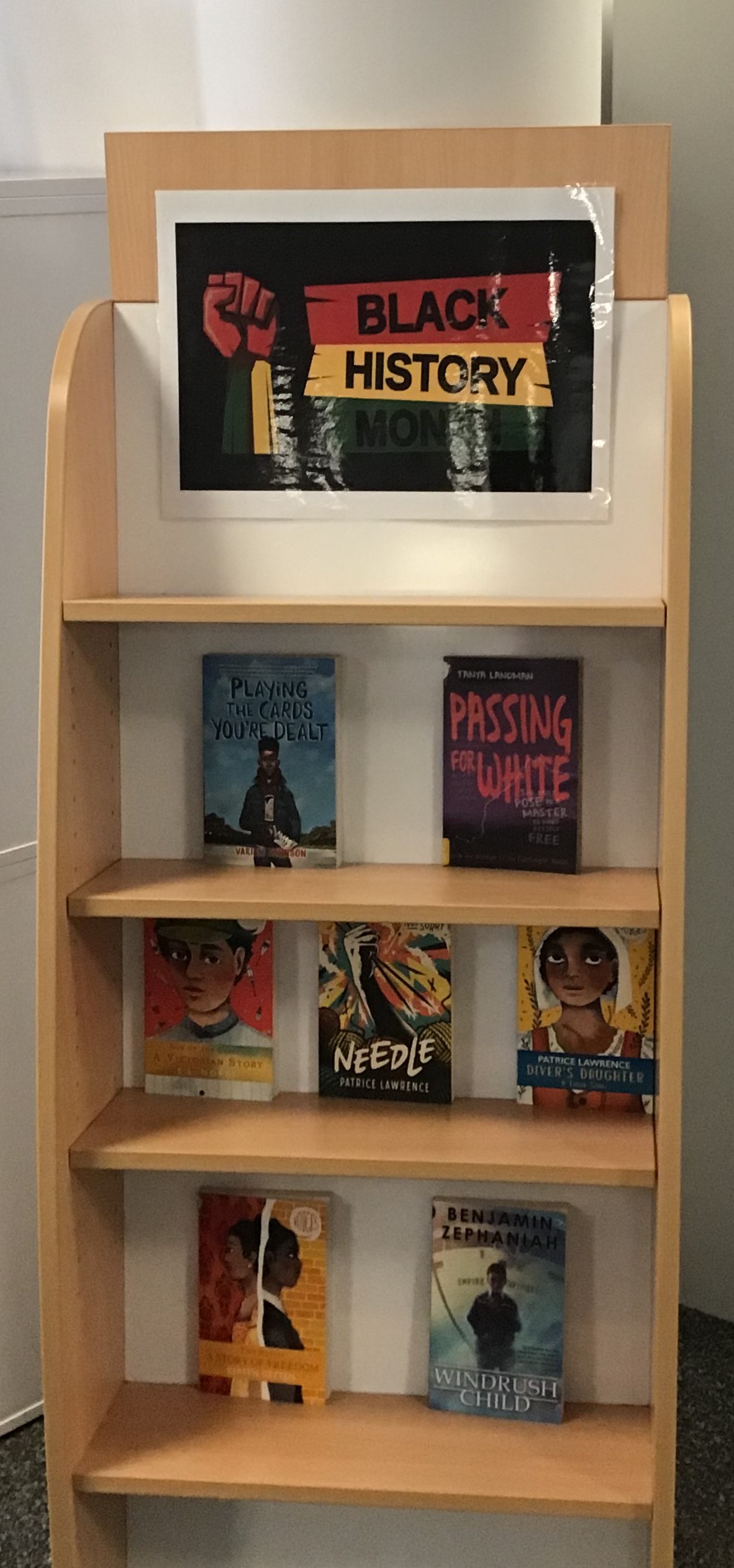 Black History Month
October is Black History Month which was first celebrated in 1987 and informs the public about all aspects of black history and culture.
During this month the library has displayed a selection of books focusing on Black History or written by Black authors.
These books have been very popular with our students.