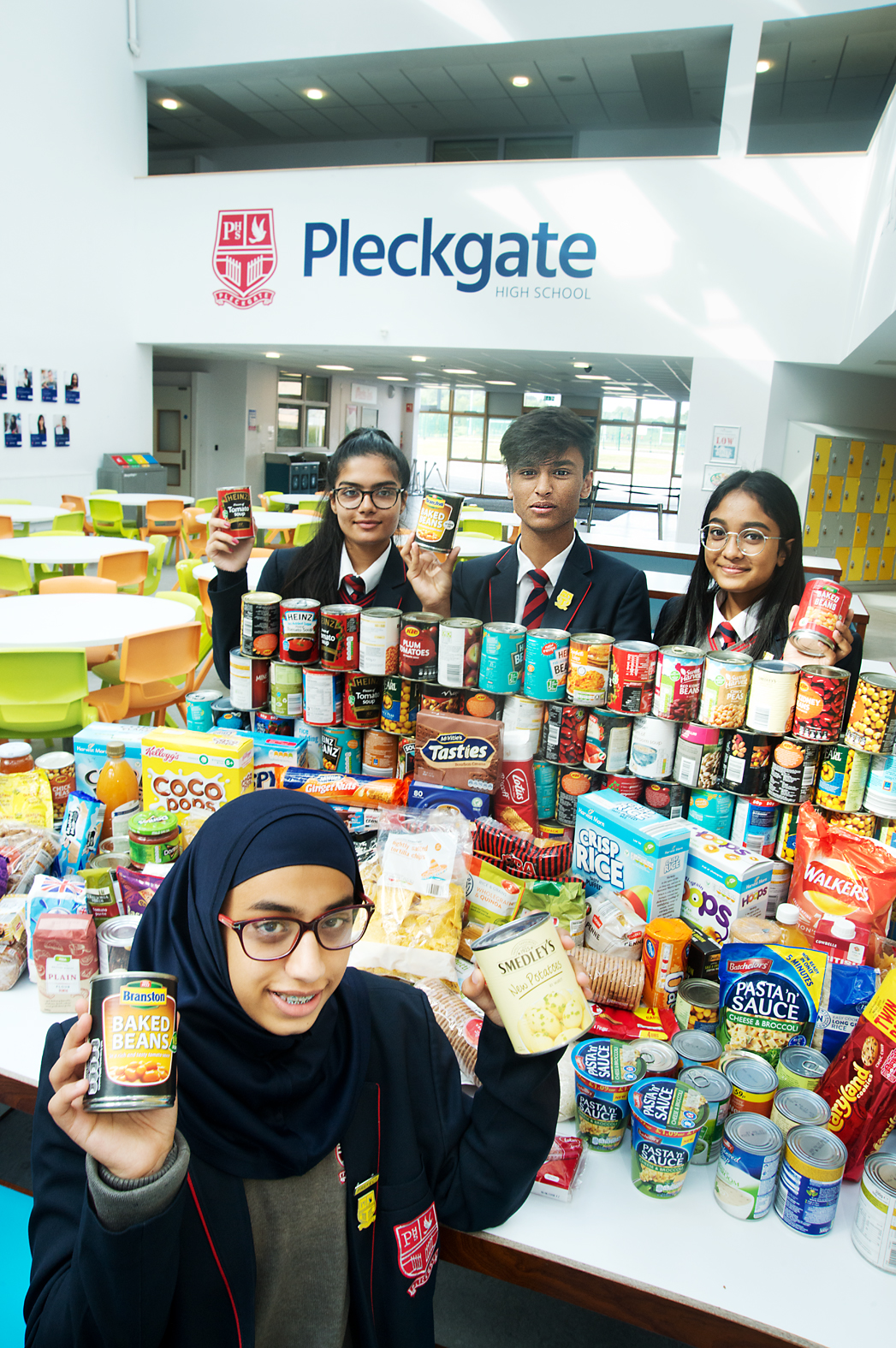 Generous Pleckgate pupils are going mad for tinned tomatoes – so they can donate them to charity.
Blackburn Foodbank said it is running low on chopped tin tomatoes so Pleckgate pupils have collected around 150 tins for them to distribute.
They have also collected other non-perishable items for the Al-Imdaad Foundation in Blackburn which is now providing food for people on a daily basis.
"We have been collecting food for the two charities for over four years," said Religious Education teacher Ms Raja. "We do it over Ramadan as it's a time to think about others who are not as fortunate and also about charity so it fits in perfectly.
"The pupils and their families at Pleckgate have always been generous and this year it's the same again."