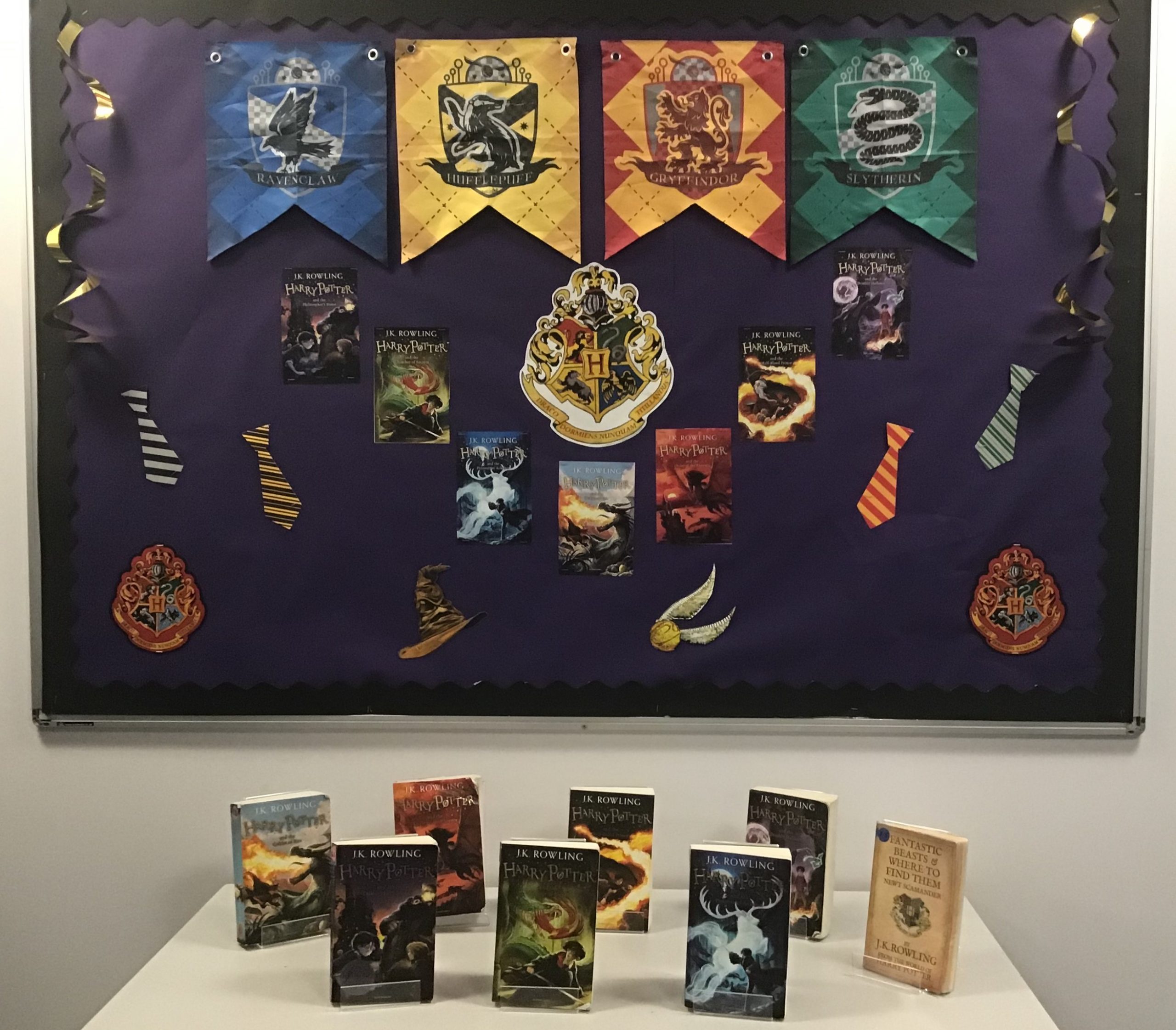 February 2023 – Book of the Month – Harry Potter 
February is Harry Potter month. Around the world, Harry Potter fans young and old celebrate and share their love for the book series by taking part in a wide range of activities, both online and in bookstores and libraries.
The seven fantasy novels written by British author J.K. Rowling follows the lives of a young wizard, Harry Potter, and his friends, all of whom are students at Hogwarts School of Witchcraft and Wizardry.
Throughout this month the library will be promoting the Harry Potter books.