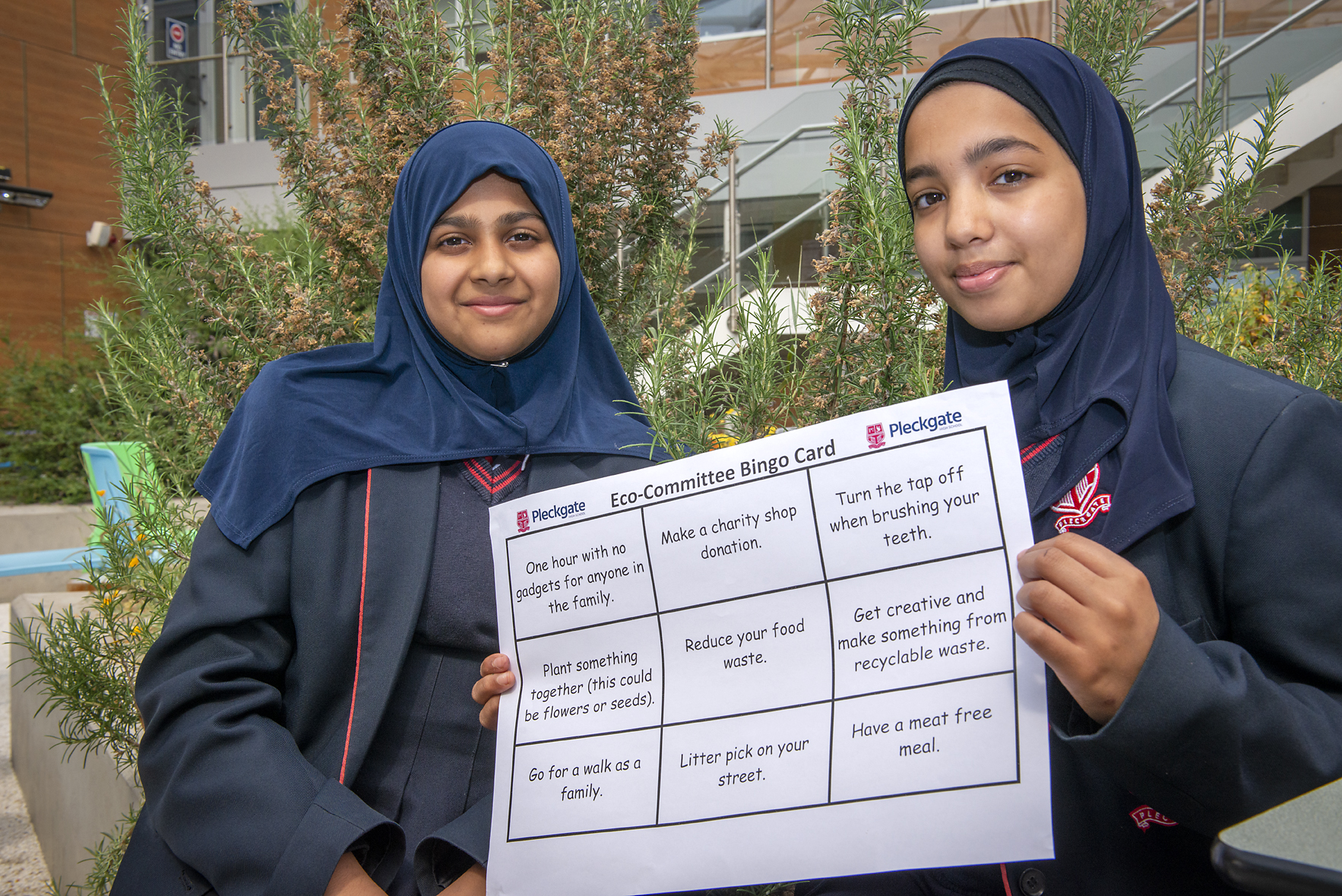 Pleckgate's Eco-Club were shouting 'House' after their holiday bingo competition!
The club is run by Mrs Banks and she set the popular Eco-Club a 'Bingo Card' full of environmentally-friendly ideas to carry out on their own or with their families during half-term.
"They included tasks such as turning the tap off when you are brushing your teeth, planting seeds, donating to charities and eating meat-free meals," said Mrs Banks.
Hannah took part and she said: "I learnt that we waste such a lot of things. It was an eye-opener. I made bread with soup inside where there was no waste at all."
Amina added: "I learnt that what you may consider was waste, other people may want so to think about what you throw away."