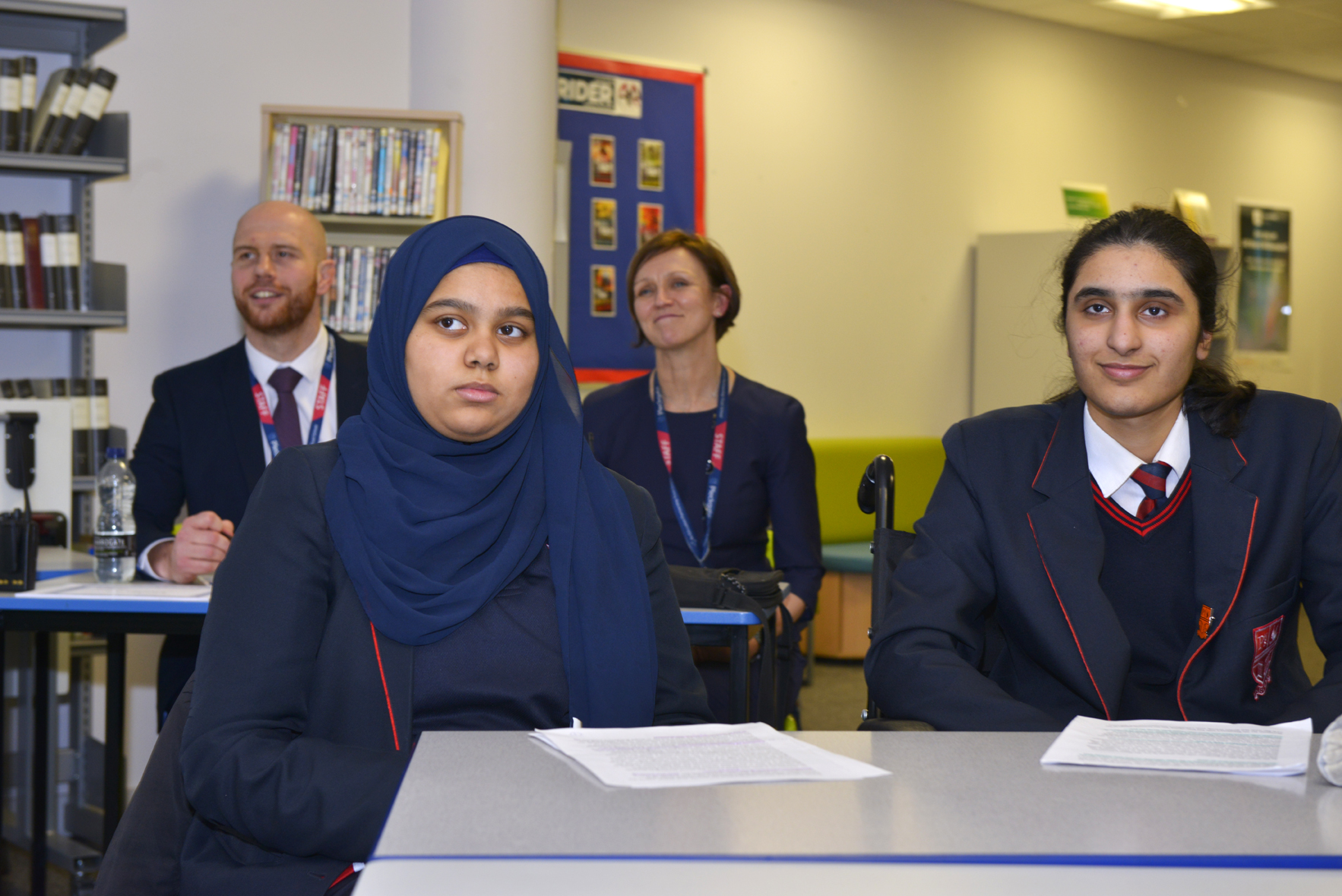 EPT Great Debate
The transformation of Burnley and Blackburn was discussed by pupils at the first Education Partnership Trust Great Debate. 
Three schools from the EPT – Eden School, Burnley High School and the hosts Pleckgate – came together as pupils talked about how their local area has changed in the 70 years of Queen Elizabeth II reign. 
It was judged by Mr Cocker, who is Director of Education at the EPT alongside his role as Headteacher at Pleckgate. 
Pleckgate Year 9 pupil Hudaa said: "I have had to do a lot of research on my topic of religion and immigration. When my grandparents came to Blackburn there wasn't much diversity, now the area is very diverse. 
"I like public speaking and history is my favourite subject so I have enjoyed doing this." 
Pupils from Eden School picked a particular image from East Lancashire, such as the bridge on Yorkshire Street in Burnley and the site of Marks and Spencer's, to talk about how the area has developed and the reasons why, with all pupils making the connection to both Burnley and Blackburn's huge part in the Industrial Revolution. 
Organiser Pleckgate's Head of History Mr Bajkowski said:  "It was an absolute fantastic evening.  Our pupils are what make our Trust such an amazing place to work and we look to give them every opportunity to read and take part in spoken debate.  Hearing all the pupils talking so passionately about their heritage and locality really brought home how much they, and their schools, care and are part of the fabric of their local communities."