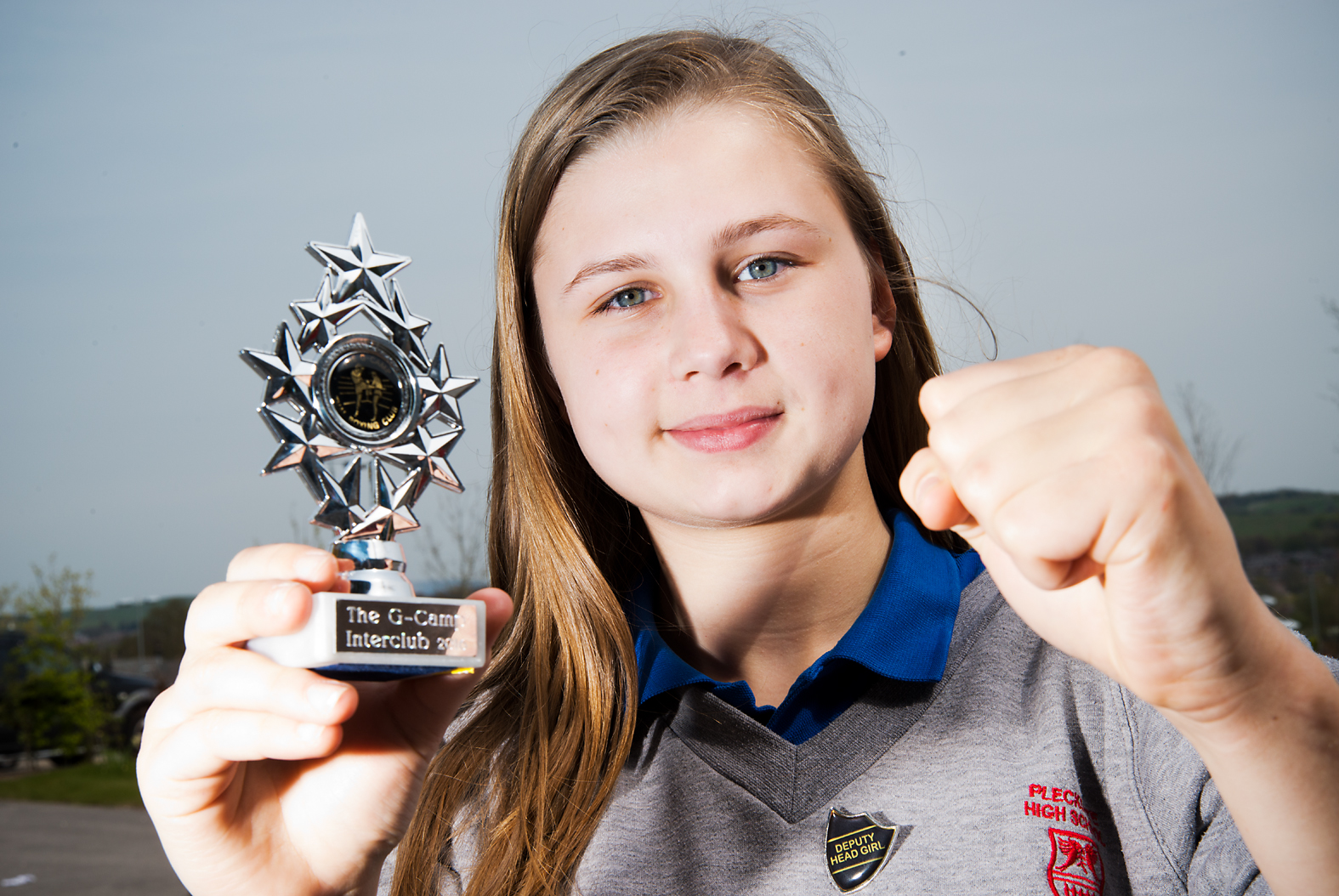 Pleckgate's Deputy Head Girl Kayla Cookson is a true sports all-rounder – playing, coaching and studying a range of sports.
Kayla, 15, is now in Year 11 but from Year Seven she has played in the school's netball, rounders and athletics teams – and did take part in football for a few years but had to give it up as she was so busy.
She won her school's sports award in Year Seven and Year 10 and was also third in Lancashire Schools Athletics competition over 100m. She has also taken part in cross country for Pleckgate.
Her big love out of school is martial arts and she has been a member of Sokudo club in Blackburn since she was nine-years-old where she carries out a range of martial arts such as kick boxing and ju-jitsu.
In martial arts, she achieved her black belt in 2014 and now she will try for her Dans which are considered the master rankings in martial arts.
Kayla is also a yellow belt at kick-jitsu and a green belt in kick boxing and has recently taken up Thai Boxing at Shin Gi Ruh Thai Boxing Club in Blackburn and has just started competing for them in various events.
"I had my first bout in Manchester," said Kayla. "I was really nervous. It was three one minute rounds but it was stopped in the first round so I won."
In martial arts, Kayla has also risen to the rank of assistant coach and she goes into Westholme School twice a week, on Mondays and Fridays, and coaches the infants and seniors.
Her job is to help to form a 12-week lesson plan and deliver it with a coach.
"I also have to make sure the pupils in my care don't misbehave or get upset so it is a responsible job," she said.
As well as her sports, Kayla is the Deputy Head Girl at Pleckgate and has also won her bronze award for the Duke of Edinburgh.
She does want to use her PE in the future and wants to take A Level sport at college alongside psychology, chemistry and biology and study sports biomedicine at university.