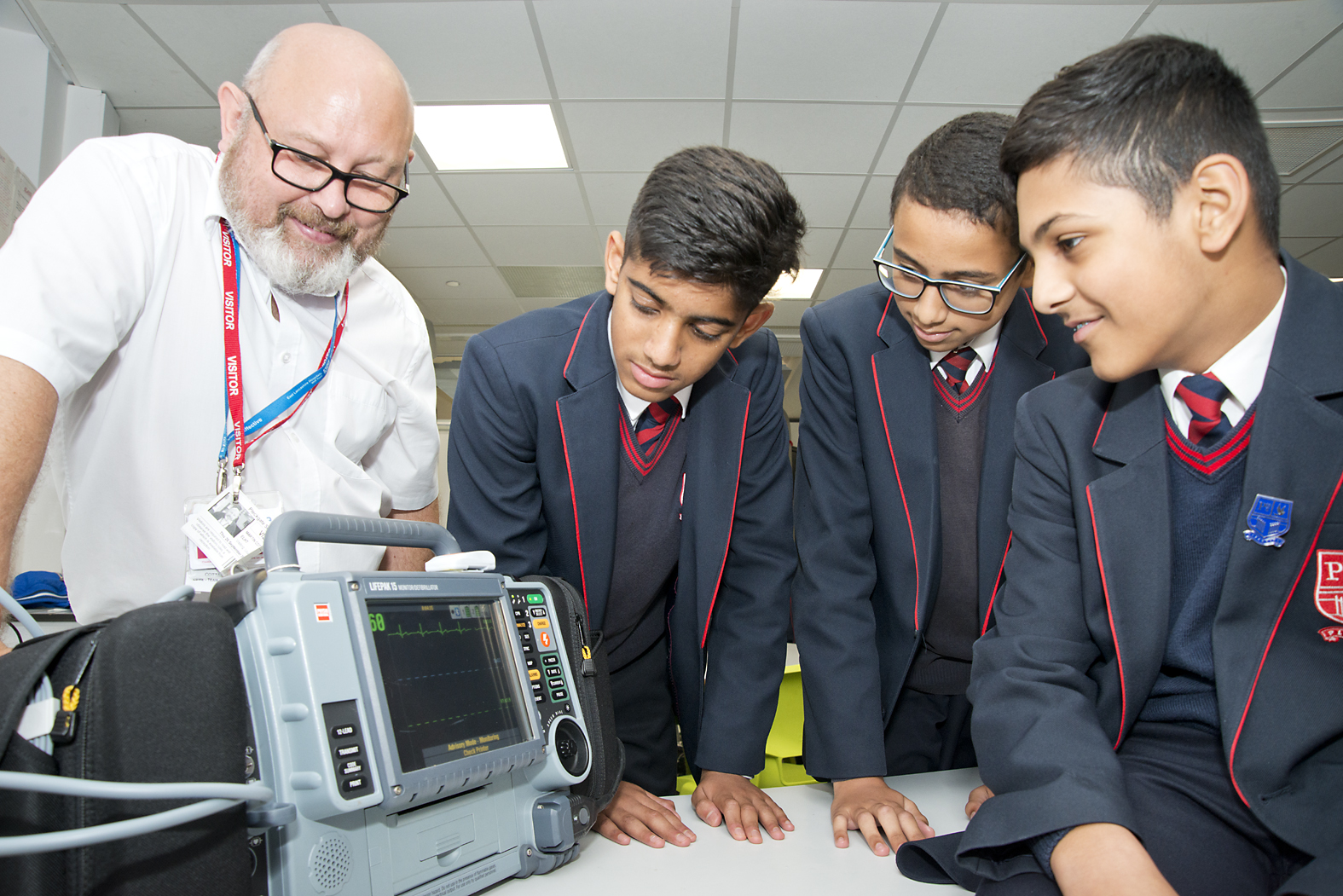 Medical Engineers from the NHS came into Pleckgate to give pupils a taste of their work.
The group worked with the Year Nines with the initiative aimed at inspiring pupils, especially girls, into the further study of physics, with the work supported by the Ogden Trust, which aims to increase the uptake in physics in 16+.
"The idea was to give the pupils a wider knowledge of careers in the NHS," said physics teacher Ms Dougan, who is also the Pleckgate co-ordinator of the local Ogden Trust.
"Pupils usually think about doctors and nurses and so on but there are a variety of other careers, directly linked with the further study of physics.
"The NHS staff covered how several pieces of biomedical equipment worked and how physics is used in their job.
"The response from the pupils was positive. It has opened their minds to the wealth of jobs and the career paths available in the NHS that stem from studying physics.
"It's really useful to have employers come into school to work with our pupils and share their knowledge and enthusiasm about the subjects we teach. It also shows the pupils that what they are learning is needed to progress in many careers."
Main Photo:  Trainee in Electronics and Biomedical Engineering for the NHS Charlie Longworth with Pleckgate pupils Sofia Desai, Jawairiya Ali and Imaan Mahmood – all 13.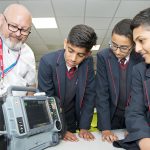 Above Photo: Team leader for the Electronics and Biomedical Engineering department within East Lancashire NHS Trust Martin Cottam with 13 year olds Mohammed Hussain, Fares Morse and Samir Khan.