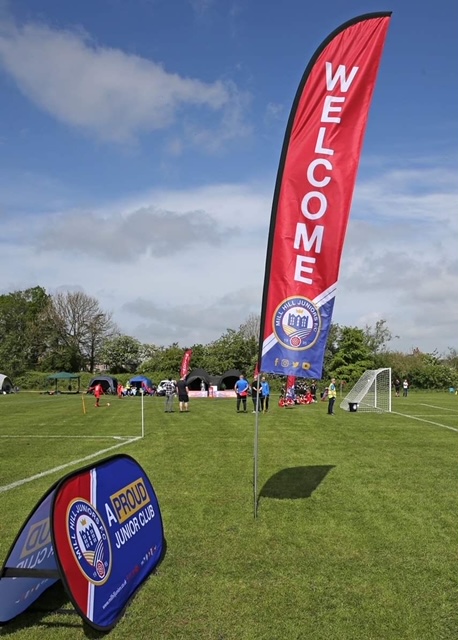 Pleckgate High School played host to an inaugural Under 12s football tournament – and their pitches helped to make it a huge success. 
Mill Hill Juniors FC Under 12s manager Nathan Sargeson organised the event which attracted 10 teams from all over the North West. 
It was a 9 v 9 event with the eventual winners Fulwood Amateurs from Preston. 
However, it wasn't about winning or making money at the 'End of Season Finale Festival of Football', it was more about putting on an entertaining tournament with the tagline 'Enjoyment is King.' 
"I have been involved in tournaments good and bad over the years and I decided to host one to give back to the football community," said Nathan. 
"This was a trial run but it was a huge success and we will be running the tournament every year. 
"We invited 10 teams to take part from Manchester, Liverpool, Cheshire and more and it was a massive success. 
"Everything went swimmingly and we had positive feedback from the residents who said it was great to hear children enjoying themselves, cheering and exercising. 
"It was over two days in a league format and then a semi-final and a final. 
"Having it at Pleckgate made it easy as they have three 9 v 9 pitches – there are not many places which have this. That was the biggest factor in it being a success – the facilities on-site. 
"We charged £60 a team which is nothing really and we made nothing from it but it was great to host such an enjoyable weekend and that's what it was about." 
To hire the pitches or any other facilities at Pleckgate High School visit https://pleckgatehigh.schoolhire.co.uk/