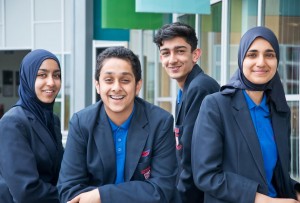 Pleckgate High School have appointed their Head Boy and Girl for the next school year.
Abbaas Shakil is the new Head Boy with Hasan Khan his deputy.
The Year 11 Head Girl will be Aysha Dagra while her deputy is Umayrah Hassan.
"I am proud to be the Head Boy," said prefect Abbaas Shakil.
Picture: (left to right) Umayrah, Abbaas, Hasan and Aysha