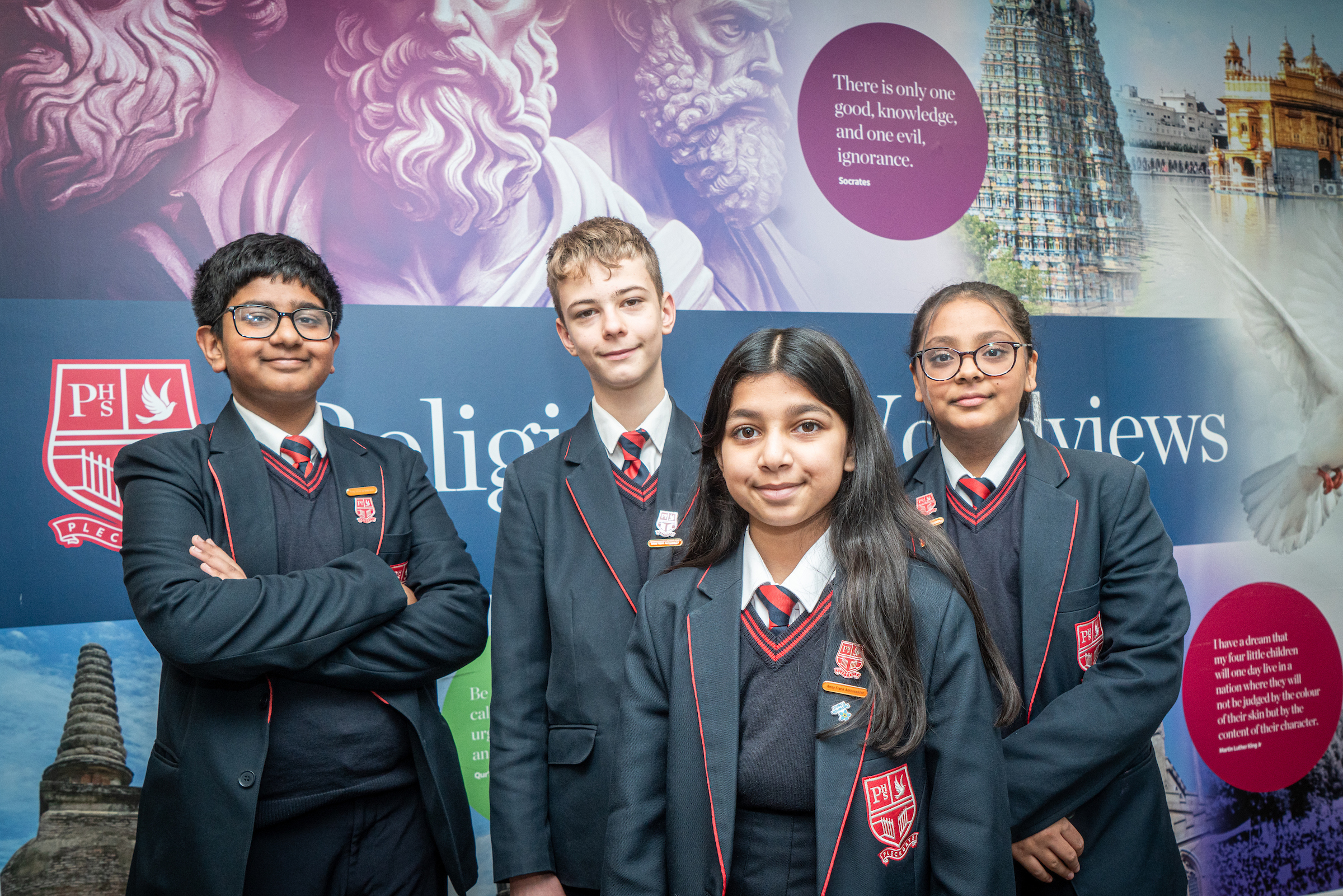 Four of Pleckgate's Anne Frank Ambassadors took part in a Blackburn with Darwen Inter-Faith Day at Blackburn Town Hall as part of Inter-Faith Week.
Yusra, Khadijah, Daniel and Umair attended the event where they heard from members of the Inter-Faith Forum representing Catholicism, Islam, Buddhism and Judaism.
Head of Religion and World View Mrs Savage said: "The purpose of the event is to highlight the different faiths in the borough, how people of difference faiths come together, share understanding and remember how important the contributions of all people are – those of different faiths and no faith – towards creating a fair, peaceful and harmonious world. It was about encouraging community cohesion."
Yusra said: "It was interesting, it meant you learnt more about the different faiths."
Daniel said: "People talked about their different religions and it was all calm and respectful. We were pleased as we were asked to think of a question and ours was read out.
"It was: 'If you do not have a religion and do not commit any sins, is there an after-life for you?'
"The reply was about living a good life and letting God be the judge."
Umair said: "I definitely learnt more about the different religions and it does help your understanding of them."