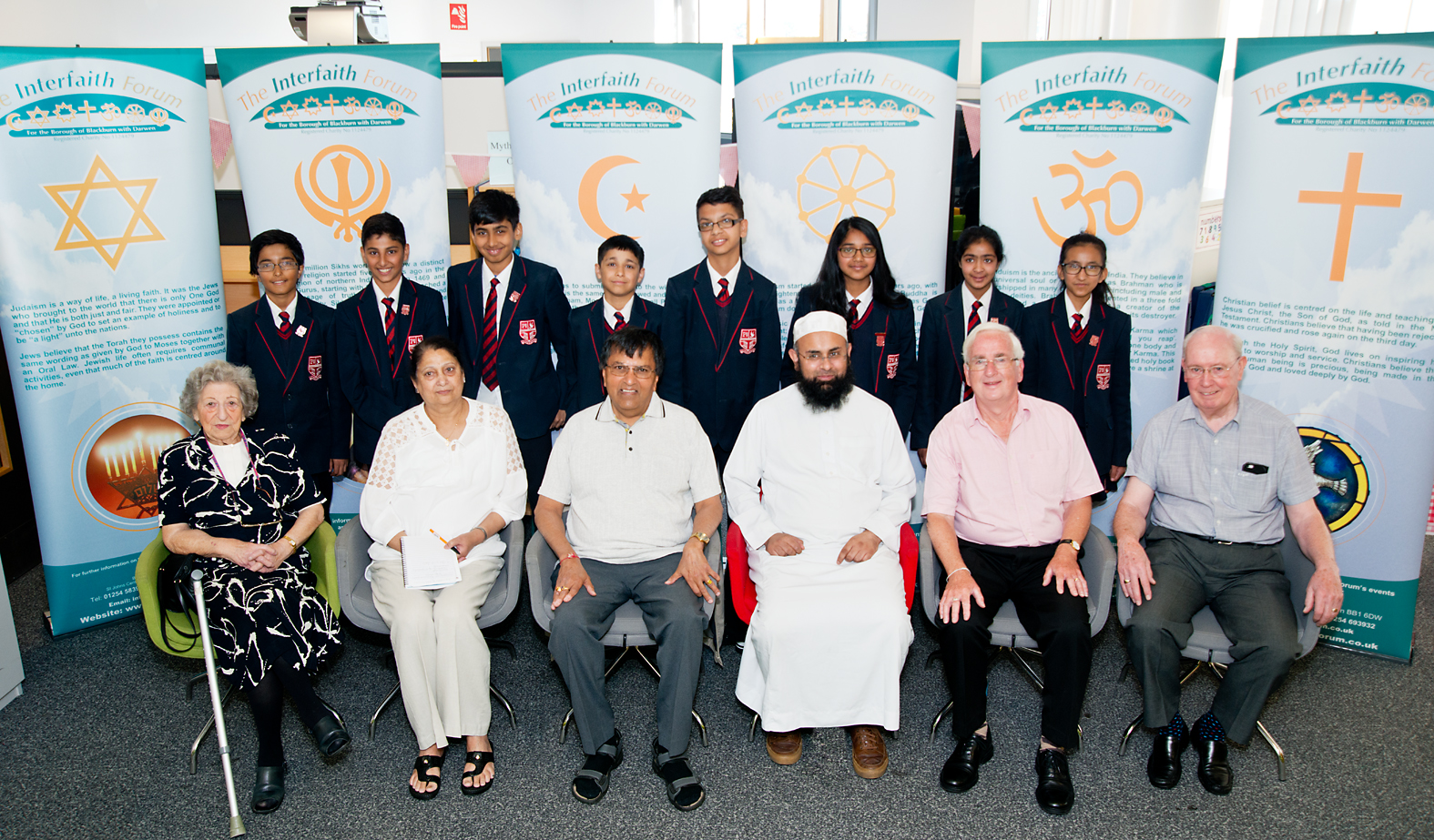 Year 7 pupils took part in an Inter Faith Day on Friday 22nd June, which was also part of 'The Great Get Together', a national initiative and celebration inspired by Jo Cox's belief that 'we have more in common than that which divides us'.
The theme of the day was community cohesion and how people should celebrate their differences, but also focus on the similarities and realise that we are all just human beings.
Blackburn's Inter Faith Forum came and spoke to pupils about their different beliefs, with representatives from Christianity, Islam, Judaism, Buddhism, Sikhism and Hinduism. Pupils also had the opportunity to look at religious artefacts, create pieces of artwork from different religions and design an inter faith building. Pupils finished the day with a reflections activity, with each of them having a jigsaw piece to create a piece of artwork or writing about the day to make a 30 piece jigsaw puzzle for display.
Pupil Zahra Miah said: "I learnt about all the different religions and how they can come together and live in harmony. They all worship one God and you have to respect other religions."