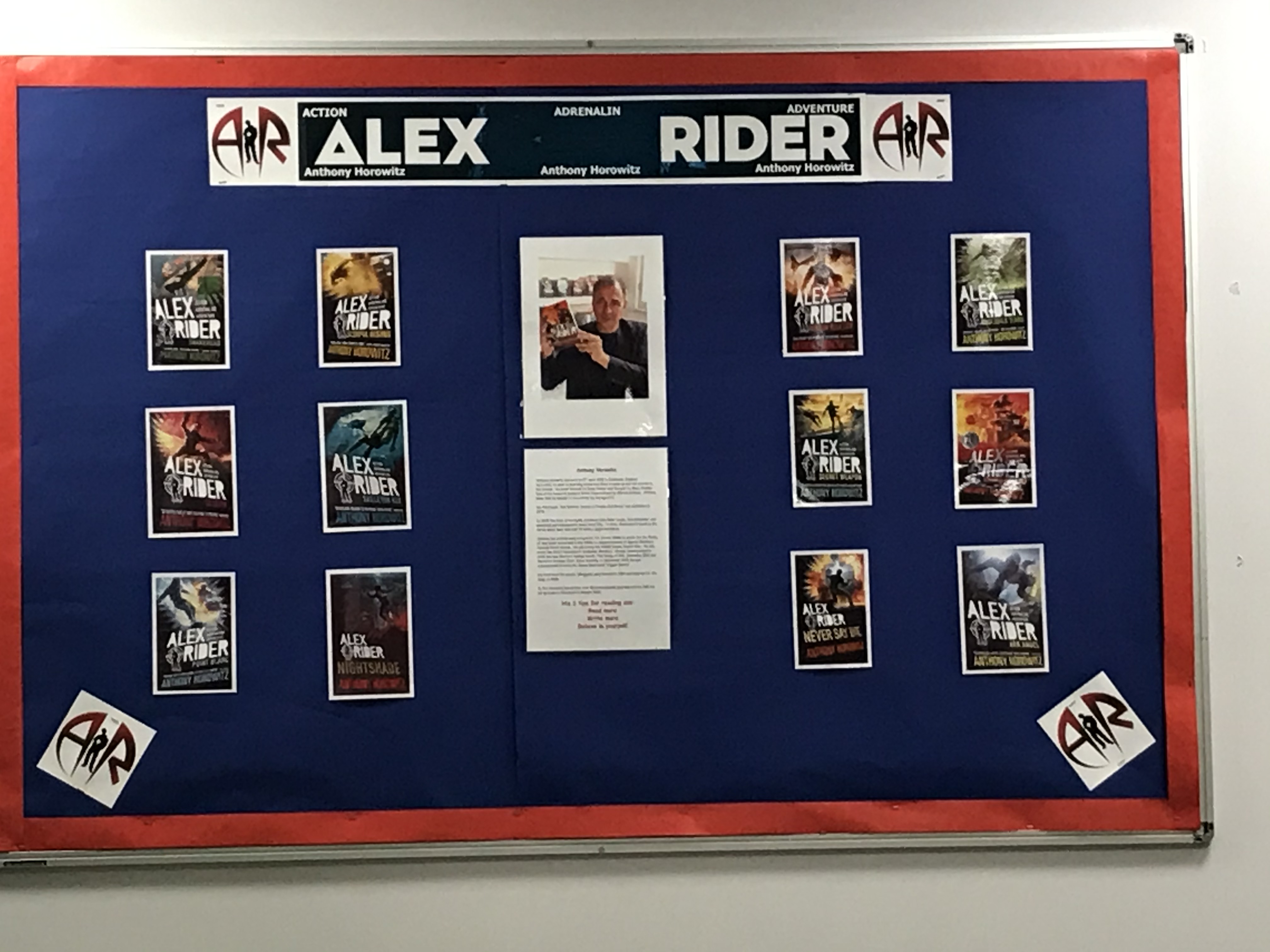 January's Book of the Month – Alex Rider
The Alex Rider series is written by the British author Anthony Horowitz and revolve around a teenage spy named Alex Rider.
A few months after Alex's birth his parents were killed in a plane crash. Alex was then raised by his Uncle, Ian Rider. Together they travelled throughout the UK, Europe and America. When Alex is 14 years old his uncle is mysteriously killed in a car accident. Alex soon discovers that his uncle had a secret life as a spy for the British government and that he was murdered. Alex takes over his uncle's mission and is trained as a spy.
In 2000 the first of the highly acclaimed Alex Rider books, 'Stormbreaker' was published and made into a film in 2006. Subsequently a television series was adapted by Guy Burt. The eight episode first season, based on the second book Point Blanc, premiered on Amazon prime in the UK 4th June 2020. The second series based on the book Eagle Strike, premiered on 3rd December 2021.
The books from the Alex Rider series are available to borrow from the school library at breaktime or lunchtime.