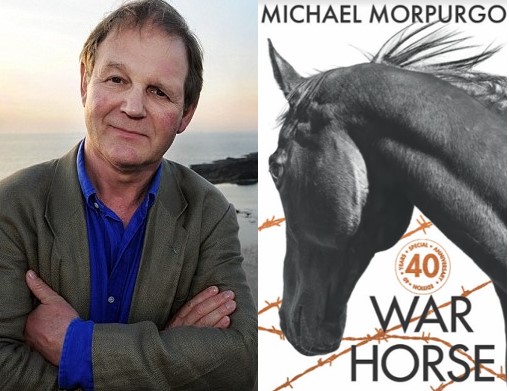 Year 8 pupils were given the opportunity to watch a live reading event with the famous author Michael Morpurgo. This formed part of the many activities we enjoyed for World Book Day.
Celebrating 40 years since the first publication of 'War Horse' in 1982, Michael read extracts from his book and recalled how he was inspired by accounts told directly to him by First World War veterans and by witnessing first-hand the connection between animals and a young boy at his 'Farms for City Children' charity founded by himself and his wife.
'War Horse' is a powerful story of friendship and humanity on both sides of the war, which follows Joey the horse from the fields of Devon to the deadly chaos of the trenches during the First World War.
Ms Kaye, English teacher and Assistant headteacher said "Morpurgo proved just as fascinating an orator as he is a writer. Our pupils were captivated about his tales and inspirations for War Horse."