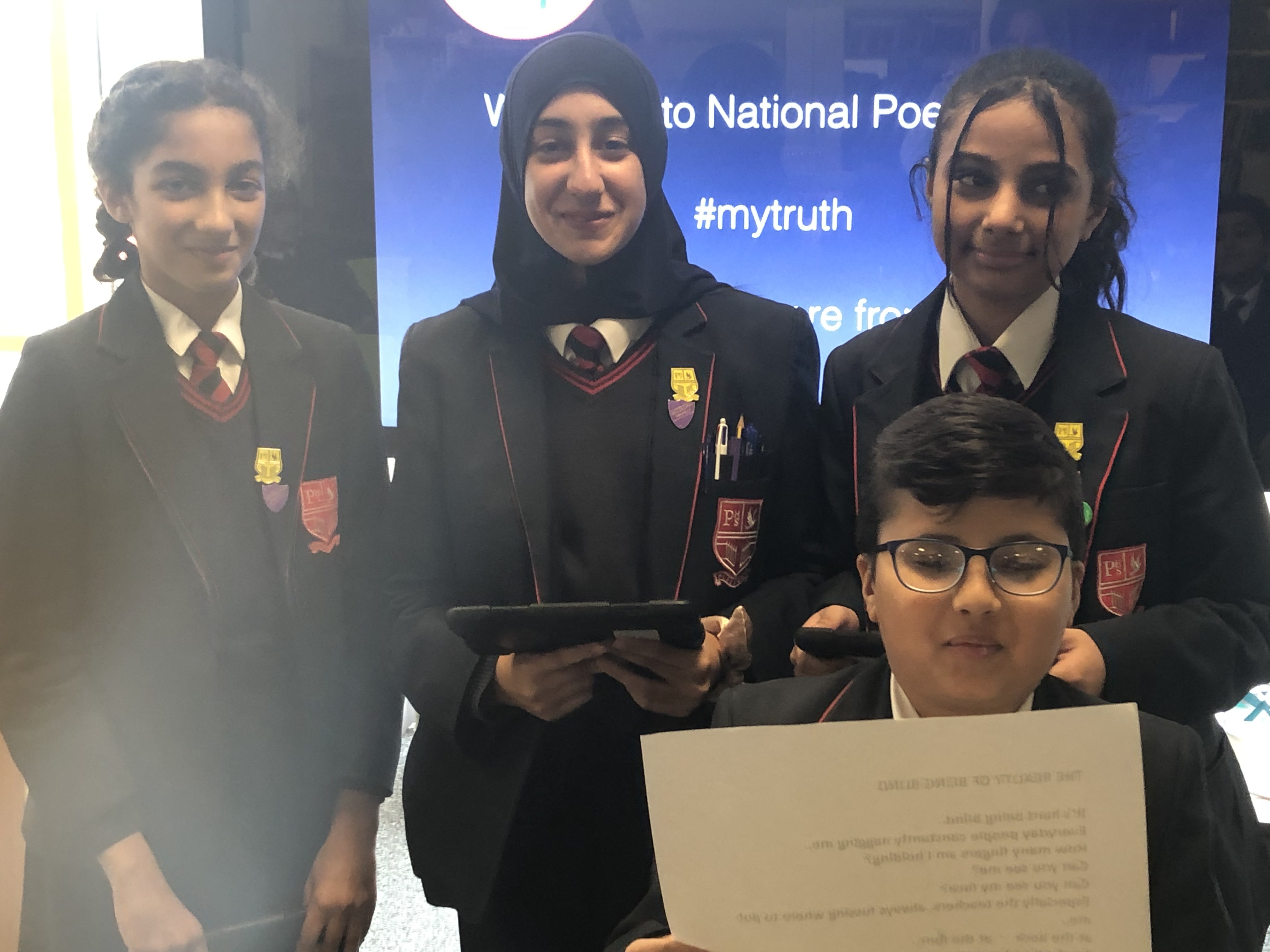 Pleckgate's high level learners put their feelings into words on National Poetry Day.
The group of Year Sevens and Eights had the chance to write a poem about #mytruth on the 25th anniversary of National Poetry Day.
Their subjects ranged from climate change, to school life, to their parents – any topic they felt close to.
Year Seven, Hasnain, wrote about his own blindness.
"I wrote about the reality of being blind but I wanted to add some humour into it as well," said Hasnain.
Hajra put pen to paper about school life, Fatima was poetic about a girl who pretends she is happy but isn't and Sarah wrote about how her parents see her.
"I made it funny!" said Sarah.
Various teachers also either wrote or performed poetry which meant something to them including Head Teacher Mr Cocker.
"It's the 25th anniversary of National Poetry Day," said Mr Murray, who organised the event. "It's a time to celebrate poetry whether it's funny or sad.
"This is an opportunity for our high level learners to test themselves a bit more by writing and reading poetry and they all did exceptionally well."