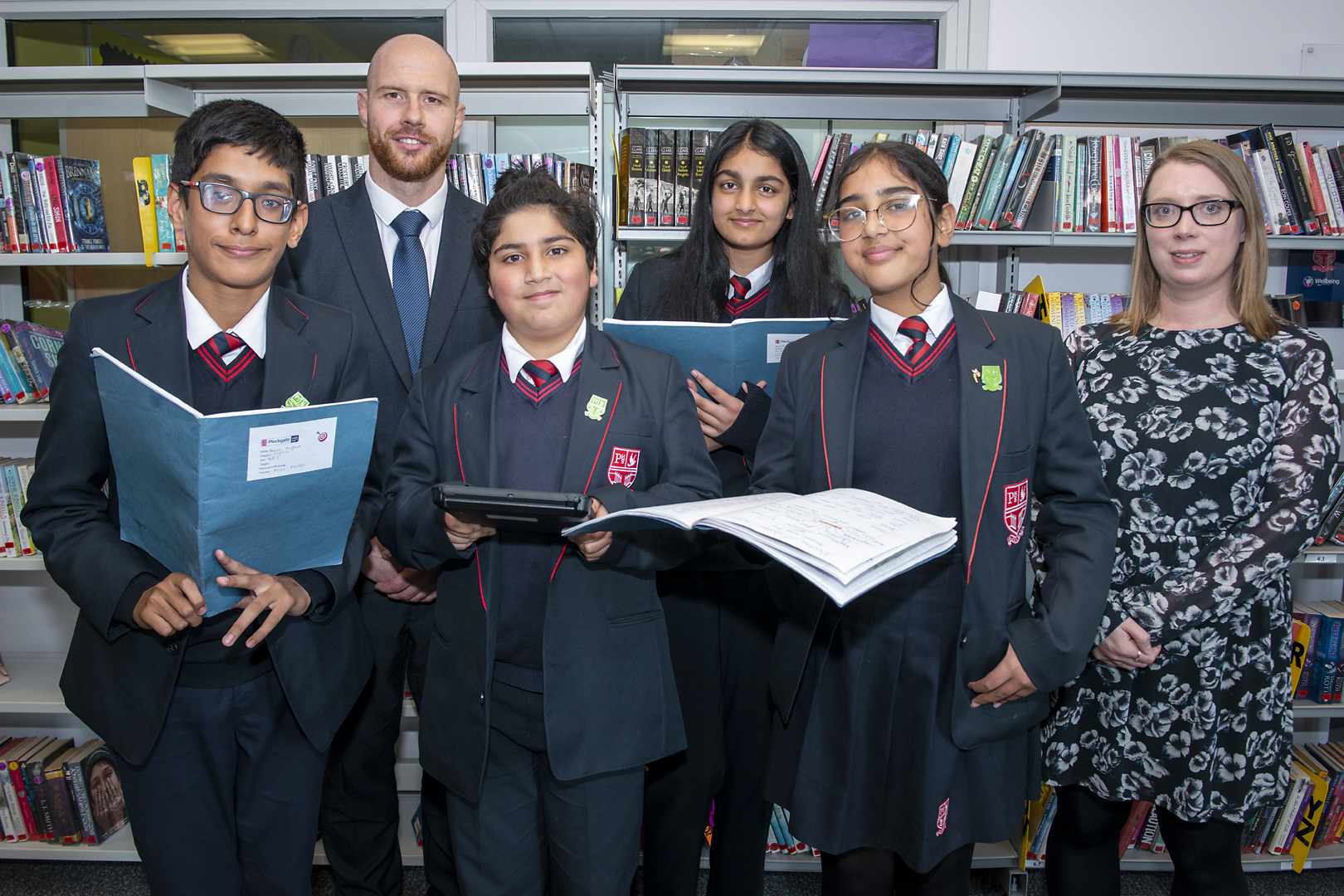 On Thursday 7th October we celebrated National Poetry Day in school. This is a day
when poetry is celebrated throughout the UK. This year's theme was Choice.
Class 8P3 wrote their own poems in their English lesson focusing on this theme. The
pupils worked extremely hard and produced some fantastic work.
Their class teacher Miss Mulla chose four of the pupils to read their poems to a small
audience of Year 8 pupils at the Poetry Reading event during lunchtime.
The pupils were joined at the event, organised by the School Librarian Mrs
Hanson, by members of staff who also read a poem of their choice.
To continue the celebrations further, Mrs Hanson has launched a competition for
Year 7, 8 and 9 to write their own poem about Choice.  A winner will be chosen from
each year group and announced after October half term.