Check out the wonderful activities the library has scheduled for October: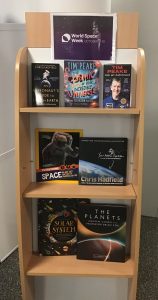 Space Week: 4th – 10th October 
The World Space Week 2023 theme is "Space and Entrepreneurship" which aims to inspire pupils worldwide to study STEM and business, and offer space companies the opportunity to recruit the workforce needed for the expanding commercial space industry.
The library has purchased some new books about Space that are available to borrow.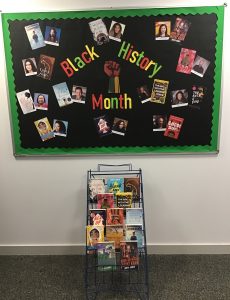 Throughout October: Black History Month
Black History Month has been celebrated every February in the USA since 1970, it was not officially celebrated in the UK until 1987.
October is when African chiefs and leaders gather to settle their differences, so this month was chosen to reconnect with black people's roots on the continent.
This national celebration aims to promote and celebrate the contributions of those with African and Caribbean heritage to British society and to develop an understanding of Black history in general.
To recognise its significance, the Library will highlight books by Black authors throughout the entire month of October.