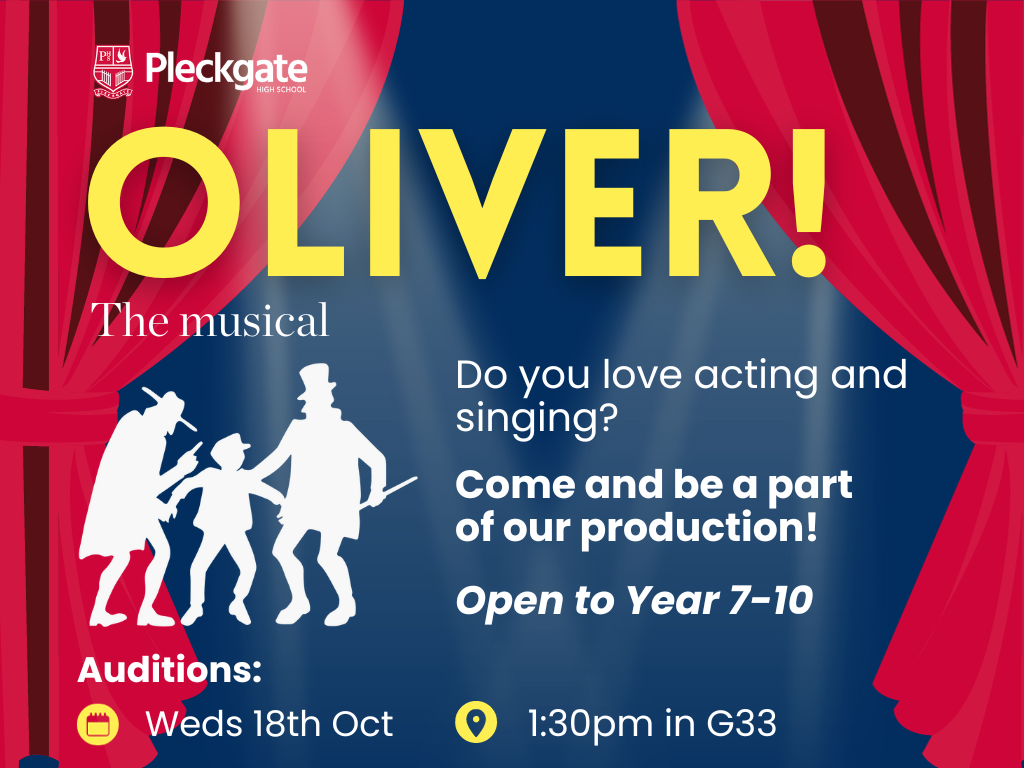 Auditions will be held on Wednesday 1st November and Thursday 2nd November in F1 at lunch.
Pupils need to sign up and choose which character they would like to audition for using the Google form on Google Classroom before the audition.
The characters pupils can audition for is on the google form in the Musical Productions shared drive.