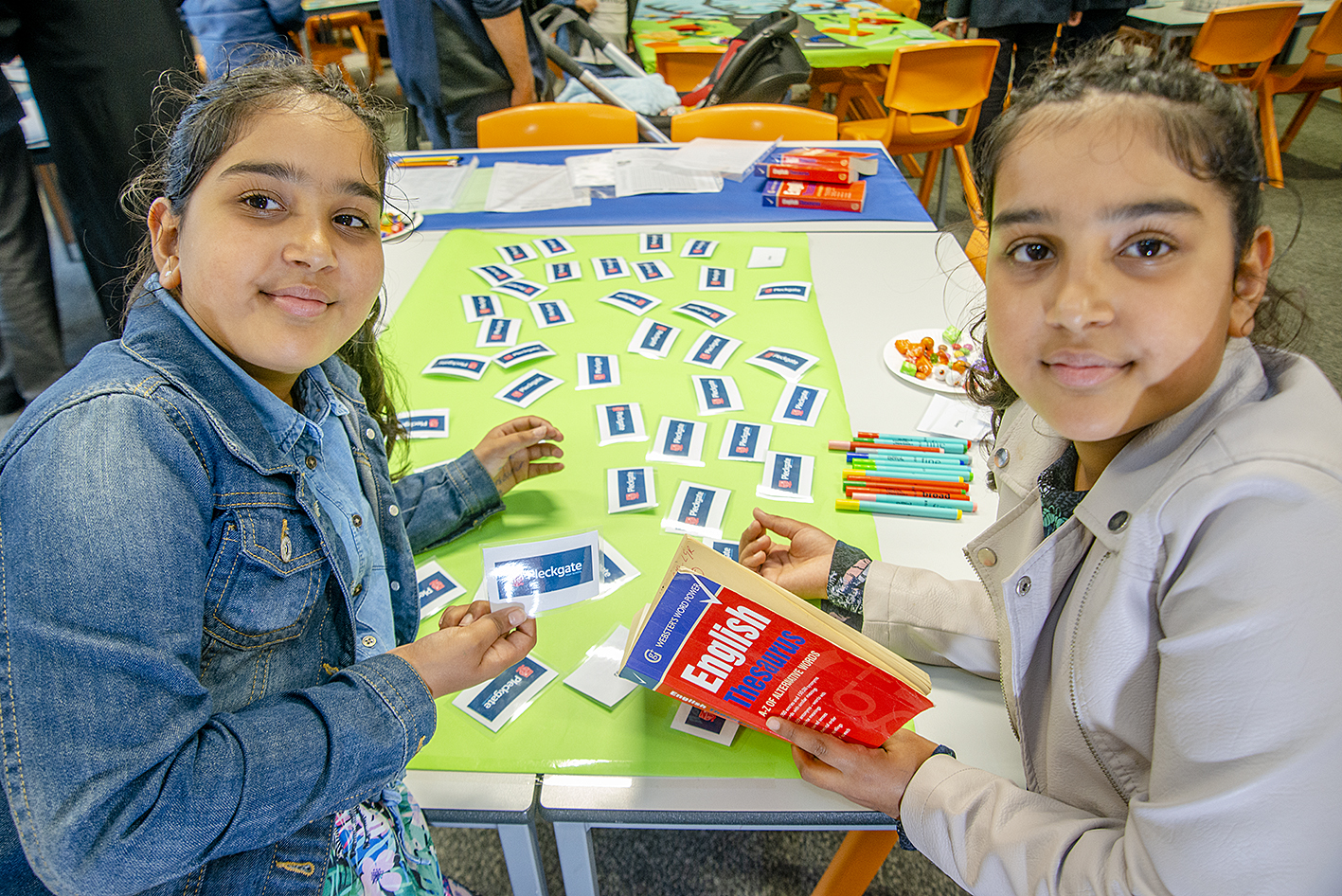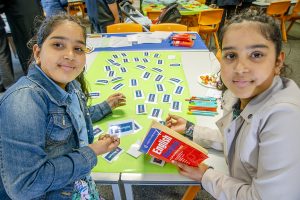 Sisters Zainab and Fiza enjoyed trying out the English quizzes at our successful Open Evening last night. There was also poet-tree and pupils got the chance to paint Shakespeare's face!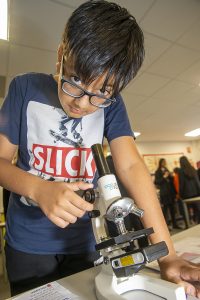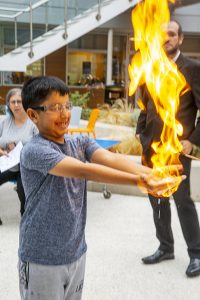 The heat was certainly on in the Science department! Shahid was brave enough to face the fire test while Zeeshan was keen to have a look through a microscope.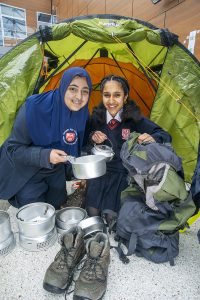 Pleckgate pupils Nayab and Sameerah loved the outdoor life on @DoENorth last school year and they hope plenty of pupils will sign up this year.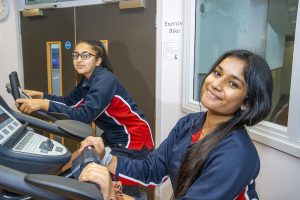 Pleckgate pupils Mariam and Tamzeen showed their pedal power in our gym at our Open Evening. Both are studying GCSE PE.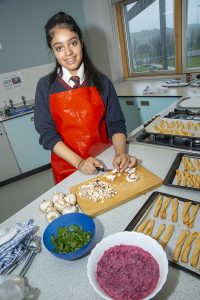 Year 11 Humeira is studying a vocational award in Hospitality and Catering and she showed off her cookery skills at our Open Evening. There were plenty of tasty treats and also a 'Spot the Hazards' quiz!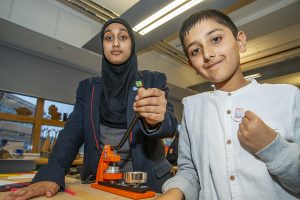 Prospective pupil Mohammed made himself a badge in the Design Technology department at our Open Evening – although admitted his favourite bit had been the table tennis!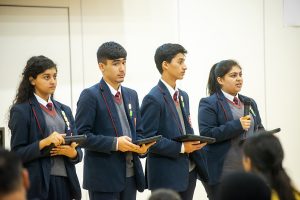 Our Head Boy Amaan and Head Girl Aliza, along with their deputies, Haris and Fatima, delivered speeches to the audience at our Open Evening and Aliza said: "It was the best decision I made to come to Pleckgate."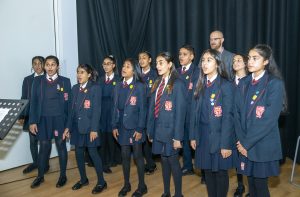 In our Drama and Dance studio, our pupils showed off their singing and acting talents from last year's show Joseph. It's Aladdin this year!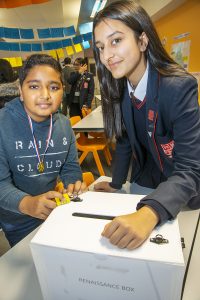 It was an Escape Room in History where historical questions had to be answered to unlock the boxes. Mohammad was very good although he said he enjoyed the science experiments as well!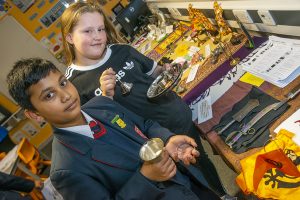 Pleckgate has a prestigious Gold Mark Religious Studies Department – and Keely was shown various religious artefacts by guide Furkan.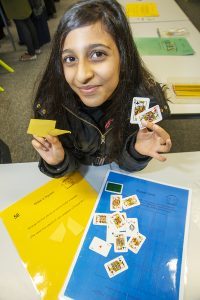 Pleckgate's Maths Department is in the top 1-5% nationally on progress made and we enjoy excellent GCSE results every year! Aisha got the chance to try out some of the Maths quizzes at our Open Evening.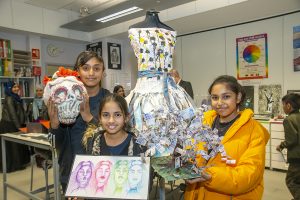 Prospective pupils Maryam, Sumayyah and Rumaysah enjoyed looking at our superb GCSE artwork at our Open Evening.