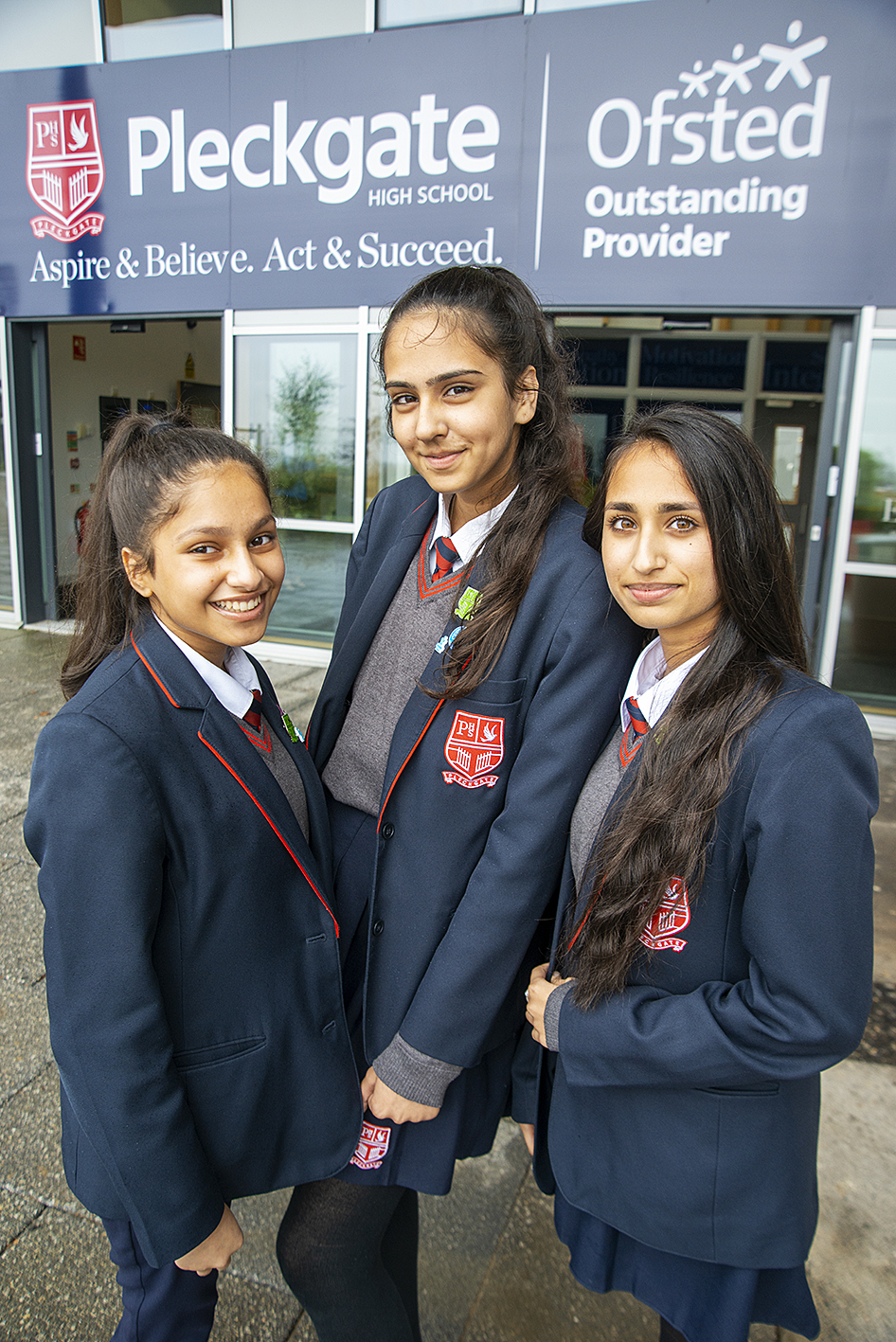 Pleckgate High School held another successful Open Evening as they showed off their 'Outstanding' school to prospective parents and pupils.
The new entrance and reception area has now been completed and makes an impressive first introduction to Pleckgate, highlighting the school's motto 'Aspire and Believe' 'Act and Succeed.'
The school was oversubscribed last year and is expecting bumper entries again this year.
In his talk, Head Teacher Mr Cocker spoke about how proud he is of Pleckgate's journey so far which has led to their Outstanding Ofsted report in January this year.
Mr Cocker made it clear that the journey is not yet finished and he will be at school to oversee it.
"We are a community school, we have brought the community feel back to Pleckgate, and a comprehensive school for all abilities," said Mr Cocker.
"We have had five years of positive Progress 8 reports which means our pupils are consistently doing better than other pupils with similar starting points across the country.
"Our attendance is above national average and we have high expectations and aspirations for all pupils – we expect the best for your child.
"I am here to stay to make sure every child at Pleckgate gets the best education. We want pupils to believe in themselves, to be safe, respectful citizens but also to have fun at school as well."
Head Girl Aliza said: "It was the best decision I made coming to Pleckgate, it's like being part of a big family."
Head Boy Amaan said: "We want to help to make it the best experience it can be for every pupil."
Deputy Head Boy Harris explained: "We are successful academically but there are other opportunities such as sports and school trips."
Deputy Head Girl Fatima added: "At Pleckgate you feel safe, you get the best education, you make memories and it becomes your second home. It's an amazing experience."
Year Seven pupil Islam spoke to the audience and said: "I have only been here a short time but I already love the teachers and enjoy learning."
Another Year Seven Arzu said: "I was nervous coming to school but it already feels like home after two weeks."
Pupils looking around were impressed.
Mohammad said: "I have enjoyed trying out the science experiments the best."
Aisha said: "I like art so I have enjoyed the art studio."