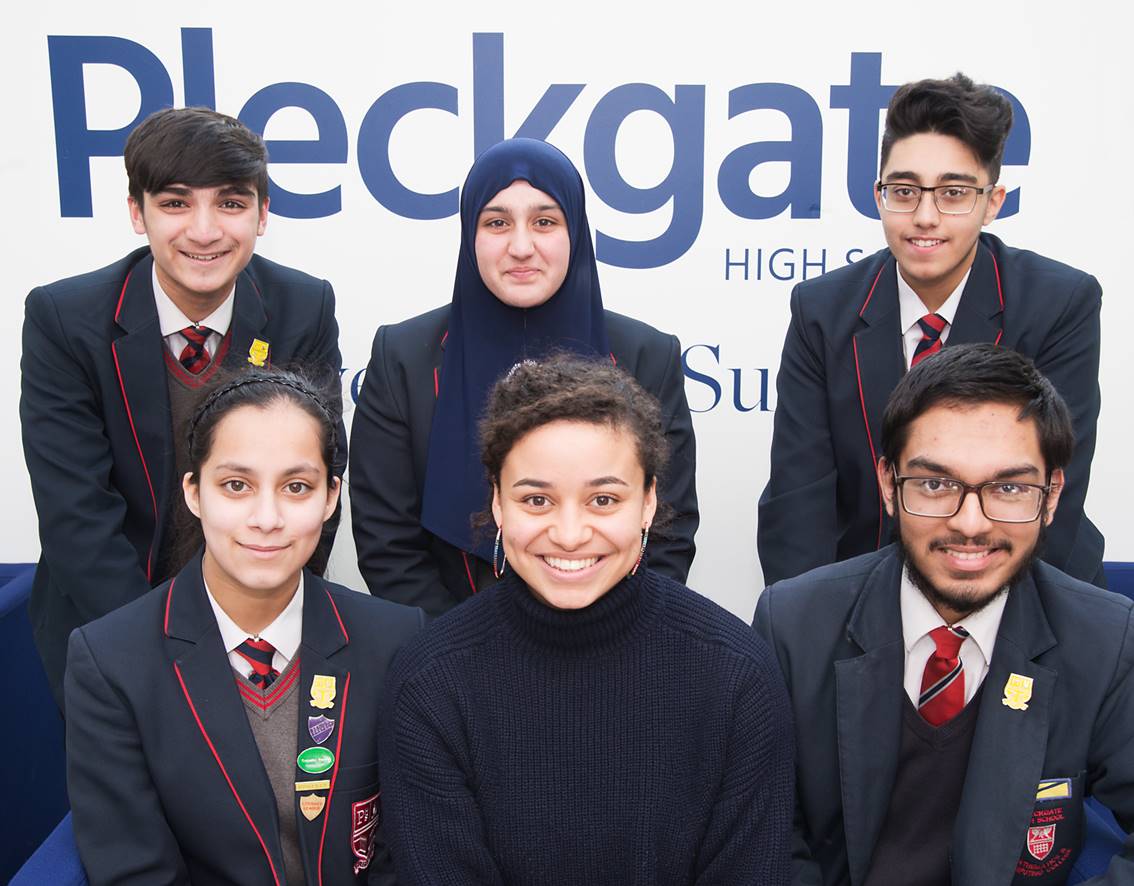 Pleckgate High School's most able Year 11s are aiming high after a visit from an Oxford University speaker.
Orock Nsoatabe, a Schools Liaison and Outreach Officer for Queen's College, came to Blackburn to encourage Pleckgate's pupils to consider the prestigious university as one of their choices.
"It's about raising the aspirations of pupils," said Orock. "I have visited Pleckgate a number of times, I spoke to their Year 10s in January,  and the pupils are always so engaged and assured.
"They ask a lot of important questions and I hope to see a few of them at Oxford University in a few years."
Head Girl Mariam Amin was one of the pupils who listened to the talk.
"I wanted to go to Oxford University anyway but this has inspired me even more. Orock made it clear that anyone whatever their backgrounds should apply as there is help and support along the way.
"I want to study History and Maths at university and hopefully it's at Oxford."
Pleckgate has just been recognised nationally for its excellent results in 2017 with a special Educational Outcomes Award.