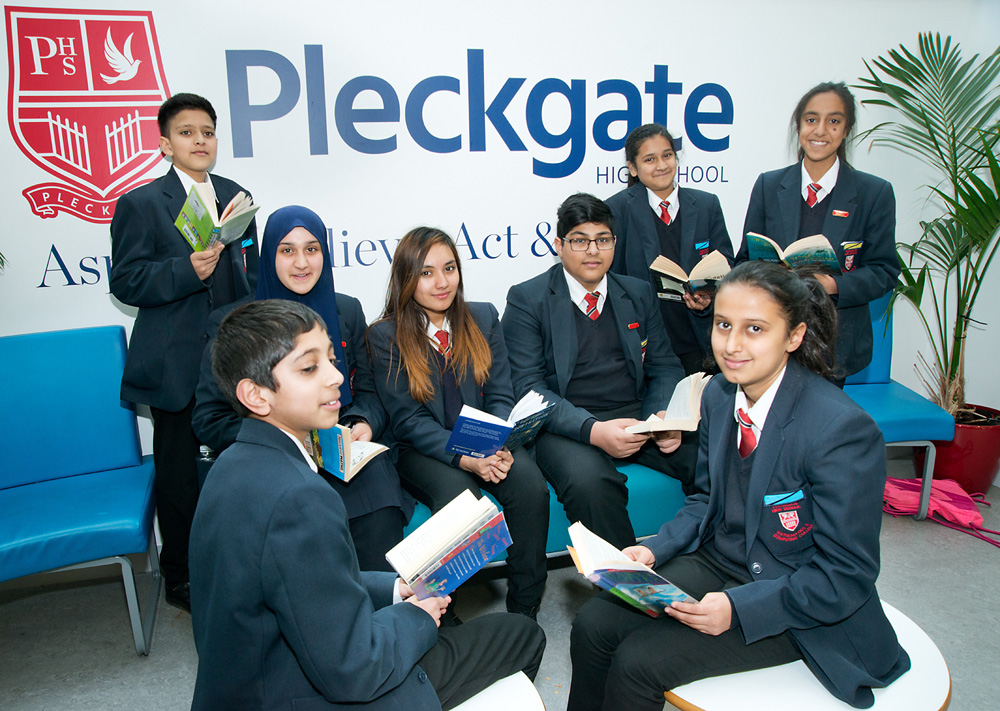 The Year 10 pupils at Pleckgate High School are nurturing their younger school mates in a new Paired Reading Scheme.
The initiative is to encourage reading in Year Seven and it's for those pupils who either struggle with reading or who do not have time to read at home or in school.
The Year 10s had to apply to become part of the process and submitted applications to the school's English Lead Practitioners.
They now act as mentors and undertake paired reading during tutor time every Tuesday morning.
They use a scheme called 'Accelerated Reader' – a tool for monitoring and managing independent reading practice while promoting reading for pleasure.
"It's an honour to do this," said Year 10 pupil Tameeza Bhindiwala. "It was a tough application process but I want to go on and do something with English in the future so this will help me as well as helping the Year Sevens."