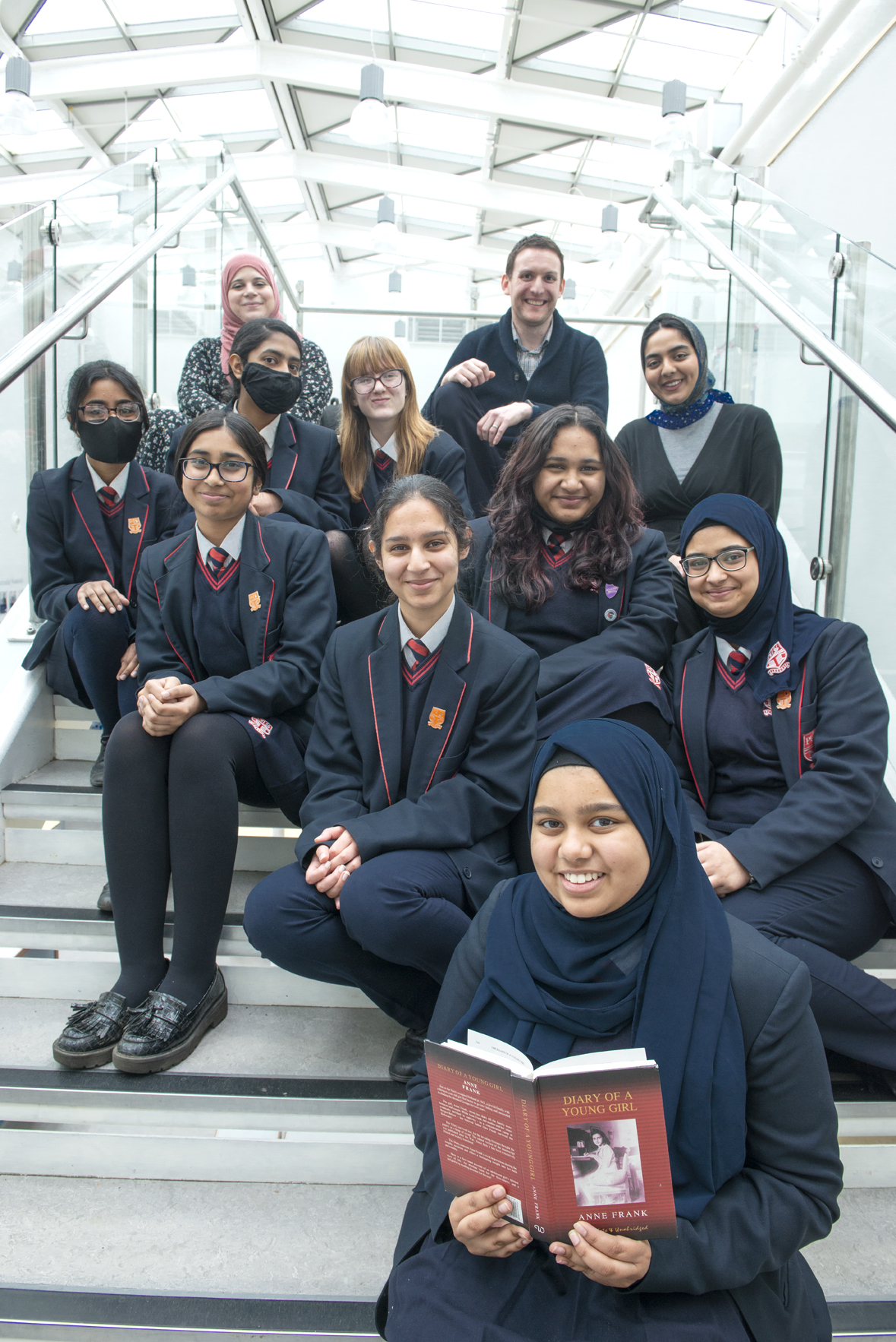 Pleckgate has become one of just eight schools in the United Kingdom to become an Anne Frank Trust Link School.
This is a new initiative by the Trust set up last year and means staff and pupils at the Blackburn school will have the benefit of working more closely with the Trust.
The Anne Frank Trust promotes a society safe from prejudice and discrimination.
Anne Frank was one of 1.5 million Jewish children murdered by the Nazis during the Holocaust at the age of just 15.
She wrote a diary during her time in hiding and this and her life is used as a starting point by the Trust, to empower young people with knowledge, skills and confidence to challenge all forms of prejudice and discrimination.
"There is something about Anne Frank's story and her life which resonates with young people today even after all this time," said Jonathan McKee, an Anne Frank worker.
"We want to empower young people to challenge prejudice and discrimination inspired by Anne Frank.
"We come into schools and put on various workshops so that pupils can be a voice for equality and help promote being kind and respectful to others.
"Pleckgate is a school we have been visiting for many years as the Anne Frank Trust and schools were invited to apply to be a Link School.
"Pleckgate's application was so strong. They are passionate about challenging prejudice and discrimination. They have knowledge of any issues at the school which need to be addressed and they want to do something about it.
"Being a Link School means we also educate staff as well and help them to knock down barriers which come from prejudice. It makes teachers aware of how they can tackle any problems and how they can relate to pupils who may be a bit different.
"Also, by educating pupils we hope they will educate their peers, this is central to what we do, empowering people to educate others.
"The pupils at Pleckgate are so receptive – they want to make a difference."
Head of Religious Education Mrs Savage said: "Being a Link School is a huge honour. It means that as well as pupils being educated, teachers will also get involved in more events with the Anne Frank Trust.
"We are always striving to give our pupils a well-rounded education, we are aware that education is not just in the classrooms and being a Link School will give them more opportunities to meet people and share their thoughts.
"It gets them thinking about what they can do in the future about prejudice and discrimination and how they can stop it."
The latest workshop was around anti-semitism with a number of Year 9 pupils.
One of them Hudaa said: "I have learnt a lot about anti-semitism and it makes you think about what is needed to change the world.
"We are the generation who can do it, the story of Anne Frank is still so relevant to us, and we need to be better."