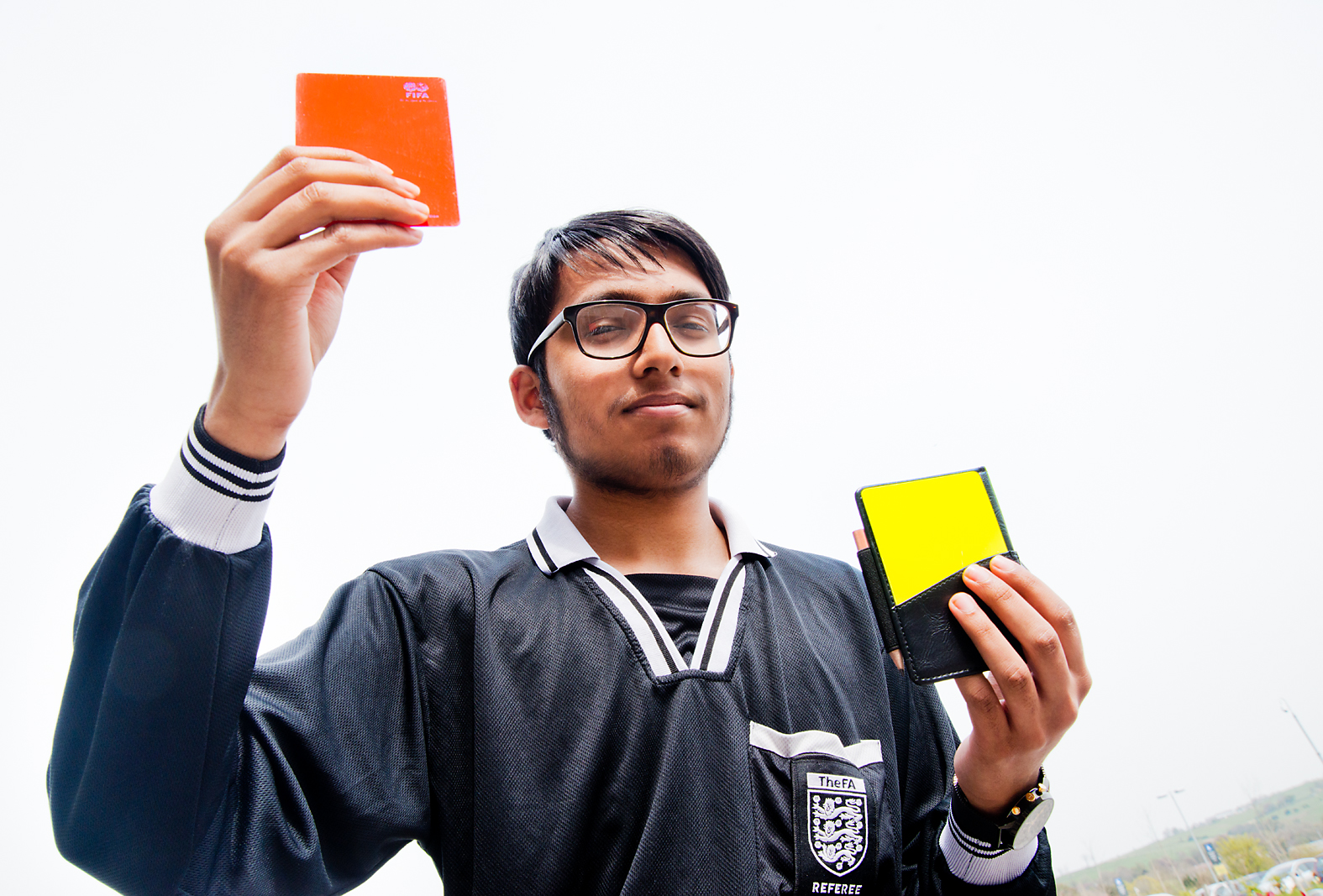 Aadil Seedat is a pupil used to making tough decisions – he has to as he aspires to be a Premier League referee.
Pleckgate pupil Aadil, 15, is a referee in the East Lancashire Junior League and is following in the footsteps of his dad and brother who are also men in the middle.
"My dad Mohammed is a Level Five referee and recently won the best referee award in the East Lancs Junior League.
"My older brother Irfan is also a referee so it does run in the family."
Aadil is a Level Five referee like his dad but, due to his age, he can only officiate at Under 14 games. He wants to go all the way to Level One which would be a top flight professional ref.
"I referee on Saturdays and Sundays and I have had to send someone off for a two-footed tackle and also give tough decisions like penalties," said Aadil.
"I really enjoy it, you do have to take some stick at times but you learn to deal with it. You have to be a strong character.
"You never know when you are going to be assessed so you always have to be at your best and hopefully I can keep moving upwards."
If he doesn't make it as a referee Aadil has plenty to fall back on as he wants to take biology, psychology, physics and maths A-Levels and study optometry at university.