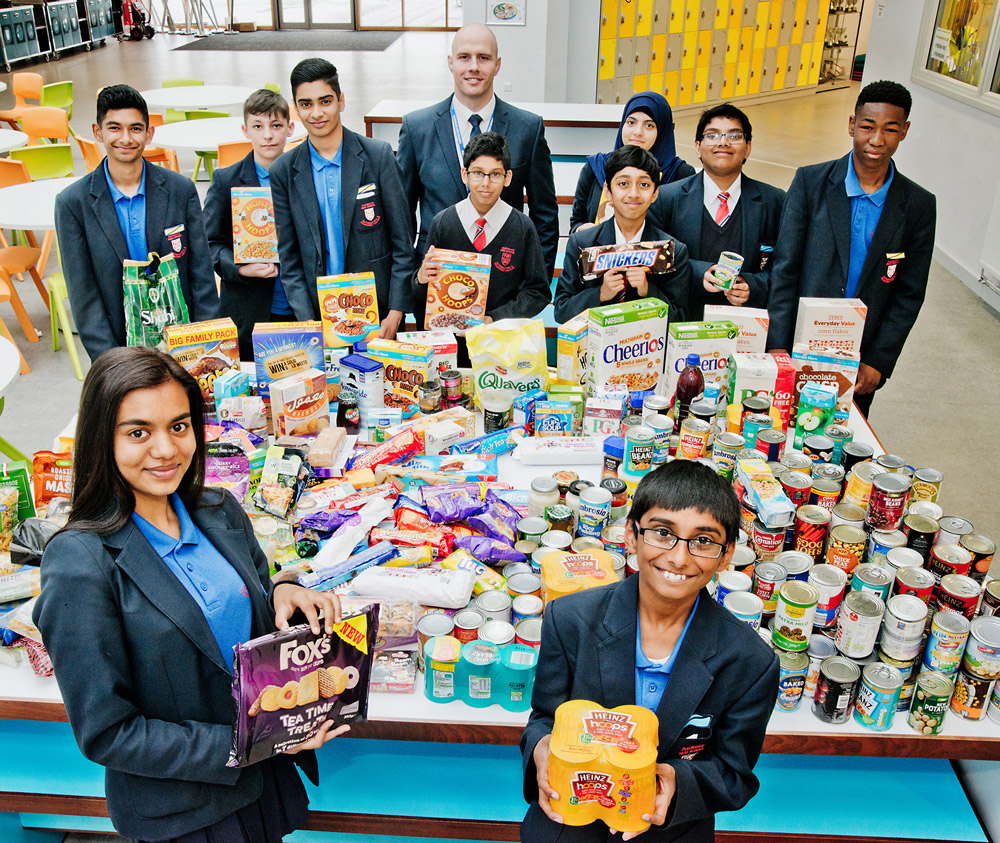 [fusion_text]Pleckgate High School pupils have once again shown their generous side as they brought items in from home for charity.
Pleckgate have raised £75,000 over the last seven years for a variety of charities and recently collected a wide range of food items for Blackburn Food Bank and the Al Imdaad Foundation.
"As part of Ramadan, the last few days are about giving to charity and we have collected food items at Pleckgate for the last three years" said teacher Shahiesta Raja.
"We collected over 2,000 items last year and I am hoping we have done even better this year.  We asked every pupil from Years 7-10 to bring in just one item as we know it can make a big difference.  We decided to share these items between Blackburn Food Bank and Al Imdaad Foundation, both are in different parts of Blackburn so we are able to make an impact over a large area and also we want to support our community".
Photo:  Pupils (Front) Iram Hussain and Muhammad Chopdat alongside other pupils from Years 7-10 and Headteacher Mark Cocker.
[/fusion_text]