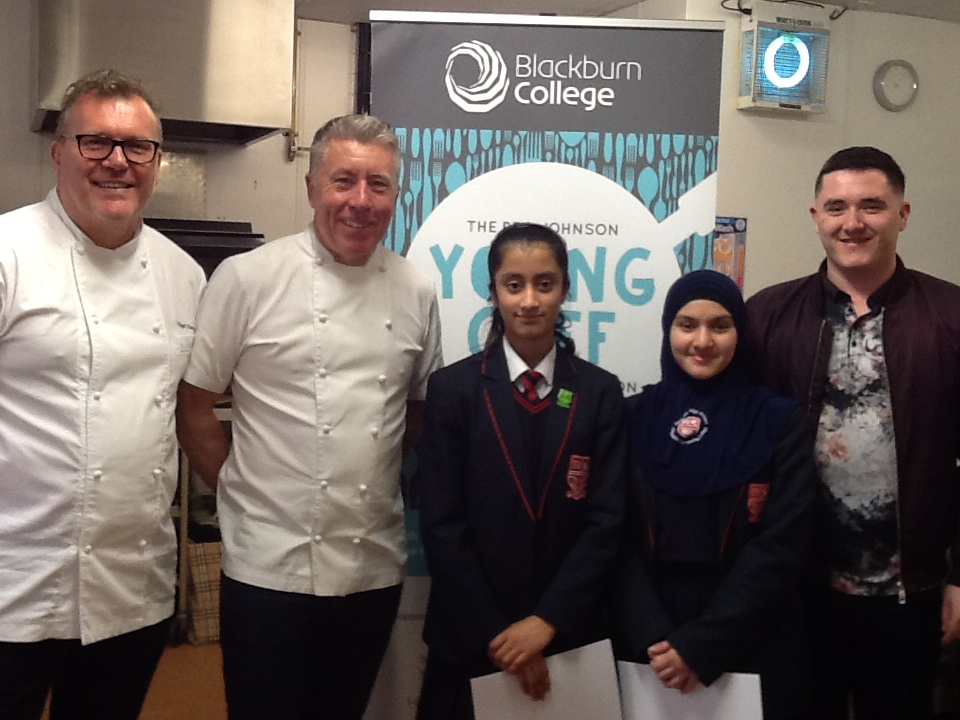 Pleckgate High School pupils were cooking up a treat after reaching the final of the prestigious Reg Johnson Cookery competition.
The cookery competition, for Year Eights and Nines, has been set up in memory of a local poultry farmer who died suddenly around five years ago and this is the first year it has been held.
Food Technology and Catering teacher Helen O'Connor was keen that pupils from Pleckgate should take part in the competition as Reg's grandson, Alex Johnson, attended Pleckgate and studied GCSE Food and Nutrition.
Seventy teams started out and 19  teams from schools across the North West got through to the second round with Year Nine pupils Aaisha Abdulgani and Saira Surgeon representing Pleckgate at Blackburn College.
All teams were asked to cook a main course dish for two people using duck.  Aaisha and Saira made a Thai Green Curry with Som Tum (Green Papaya Salad) and wild rice.
"They were fantastic ambassadors of the school, they are two very talented cooks and made a real impression on the two guest judges, local chefs Nigel Haworth and Paul Heathcote who said they worked together as a real team," said Mrs O'Connor.
Just five teams got through to the final at Blackburn College on May 1st – and Aaisha and Saira are one of them.
Aaisha said: "I love cooking and want to do a vocational qualification in Hospitality and Catering so this is all helping me."
Saira admitted: "We were surprised when we were told we had got through to the final, it's a real privilege. We had to use some ingredients we had never used before so it is tough."
The girls will get the ingredients provided in the final and have to make two courses for two people.