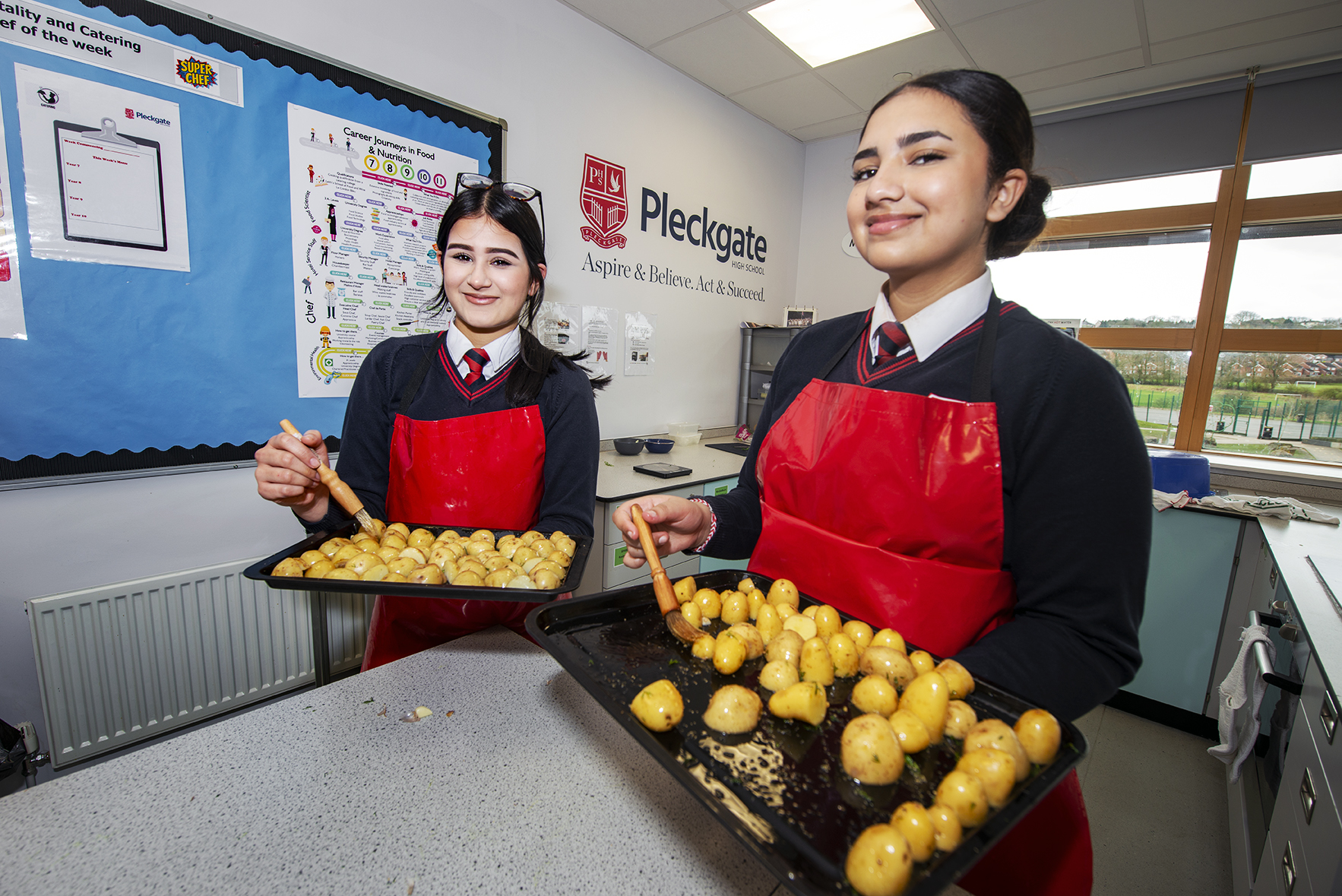 Salmon was on the menu at our Year 10 Hospitality and Catering Level 1 and 2 class.
Pleckgate was one of just 250 schools selected for the Food Teachers Centre FISH Hero Programme where Alaskan pink salmon was delivered as part of their course.
The Fish in School Hero programme seeks to give pupils a chance to prepare, cook and eat fish, aiming to develop more positive attitudes towards eating fresh fish sourced in the UK.
"Some of our pupils chose their own salmon recipes and some were given to them," said Food Technology Teacher Sarah Redfearn.
"A lot of them have never tried salmon before or cooked with fish so this was a great opportunity to take them out of their comfort zone."
Dishes ranged from Salmon Egg-Fried Rice, Salmon Pesto Traybake, to a Salmon and Leek Pastry, Salmon Tarragon Tart and Salmon and Sweet Potato Soup.
Ashar, who made the Egg-Fried Rice, said: "Salmon is not something I have ever cooked with but I am proud I finished my dish. It tastes ok!"
Sunna said: "I wanted to make a meal so we are making a traybake with baby roast potatoes."
Yasmin added: "It's not something I have ever cooked before. It depends how it turns out whether I will try it or not."
Summaya, who was making Teriyaki Salmon, said: "I am kind of looking forward to trying it."
Javeria said: "I am excited to see what it's like. Salmon is something I wouldn't normally eat so I am excited to taste it."
Ahmed said: "I enjoy cooking and I am learning how to cut up the salmon but in the future, I want to be a doctor!".