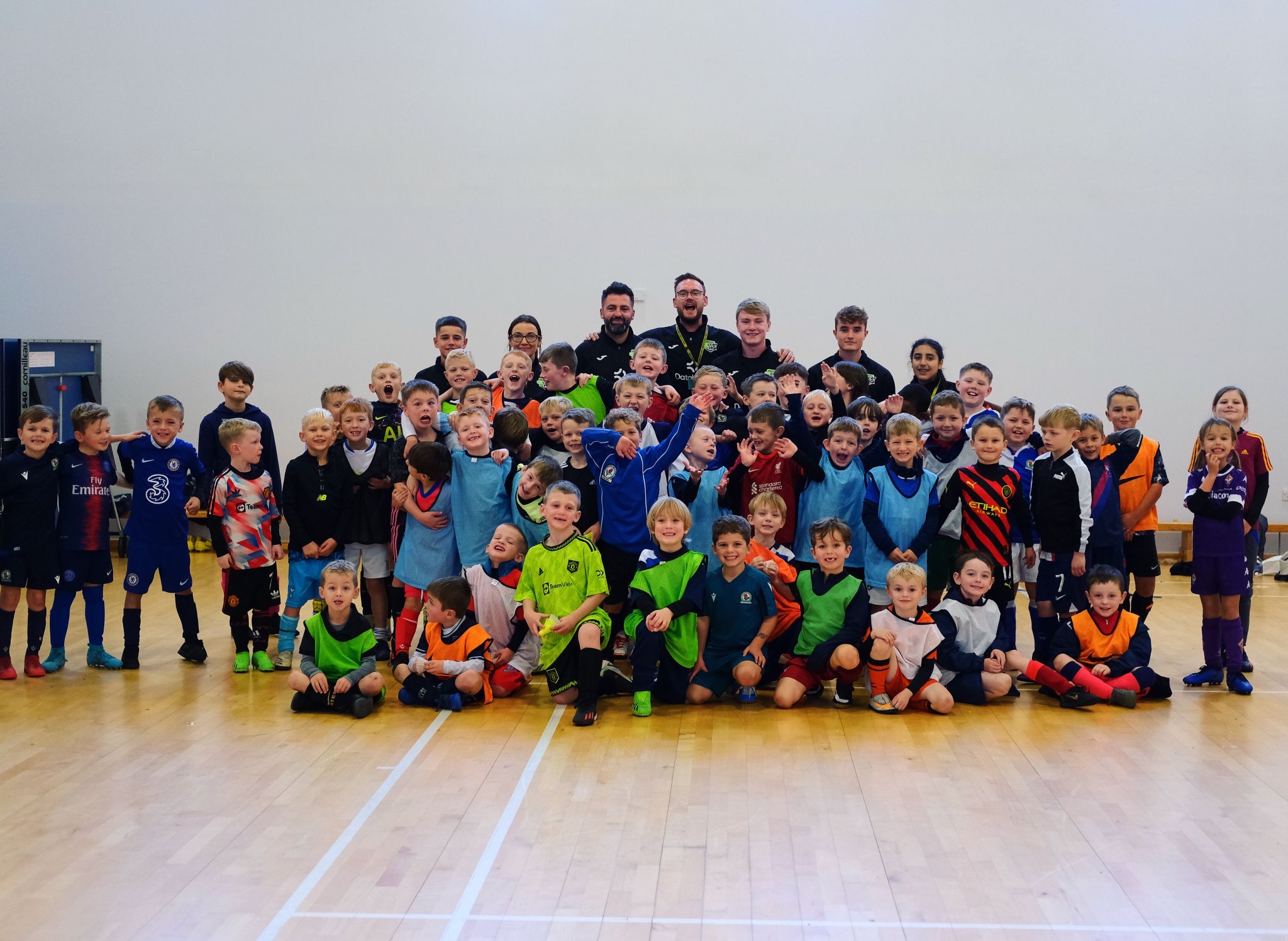 Pleckgate High School is proving the ideal venue for a recently formed football coaching business as they open their facilities out-of-school hours for the community.
Pleckgate boasts an indoor sports hall, a 2G full-size all-weather pitch, an activity studio and a drama studio all for hire.
Soccer HQ, started recently by Kevin Maclaren and Joe Milligan, began using the Pleckgate facilities for their Tuesday coaching sessions as well as for their school holiday camps and it's proving a big hit.
The duo have played football all their lives, Kevin at semi-professional level winning the FA Vase with Chertsey Town at Wembley in 2019, and work within the Blackburn Academy.
"Myself and Kev have been coaching children within the local area for the past four years and have built up a good reputation within the local community," said Joe.
"We decided to setup Soccer HQ as we both have a passion for coaching children and believe we can provide them with a football experience like no other.
"Our emphasis is on having fun but we also want to make sure the boys and girls we teach improve and progress as much as possible in the time they are with us. We meticulously plan fun and engaging sessions which help us achieve that.
"Our Soccer School during the October half-term was a real success with 65 children attending. It isn't about baby-sitting, it's about strong sessions where children learn something. We had over 10 coaches which meant we could give the children the attention they need.
"For the last month we have been running our Soccer HQ Tuesday sessions at Pleckgate where, from 5-6pm it's small group sessions for Under 6s-Under 7s; from 6-7pm it's small group sessions for Under 7s-Under 10s and then 7-8pm it's elite sessions for Under 8s and 9s.
"Having only six children to one coach means every child gets that extra coaching detail and maximises their progress in that session.
"Pleckgate is the perfect venue as there is an all-weather pitch which we can use all-year round as well as the sports hall, the studio room and the canteen area. It's a safe environment and ideal for us."
For more information on Soccer HQ go to: soccer_hq@outlook.com or Instagram @soccer_hq_
To hire Pleckgate's facilities go to pleckgatehigh.schoolhire.co.uk.
Photos by Amanda Milligan Photography