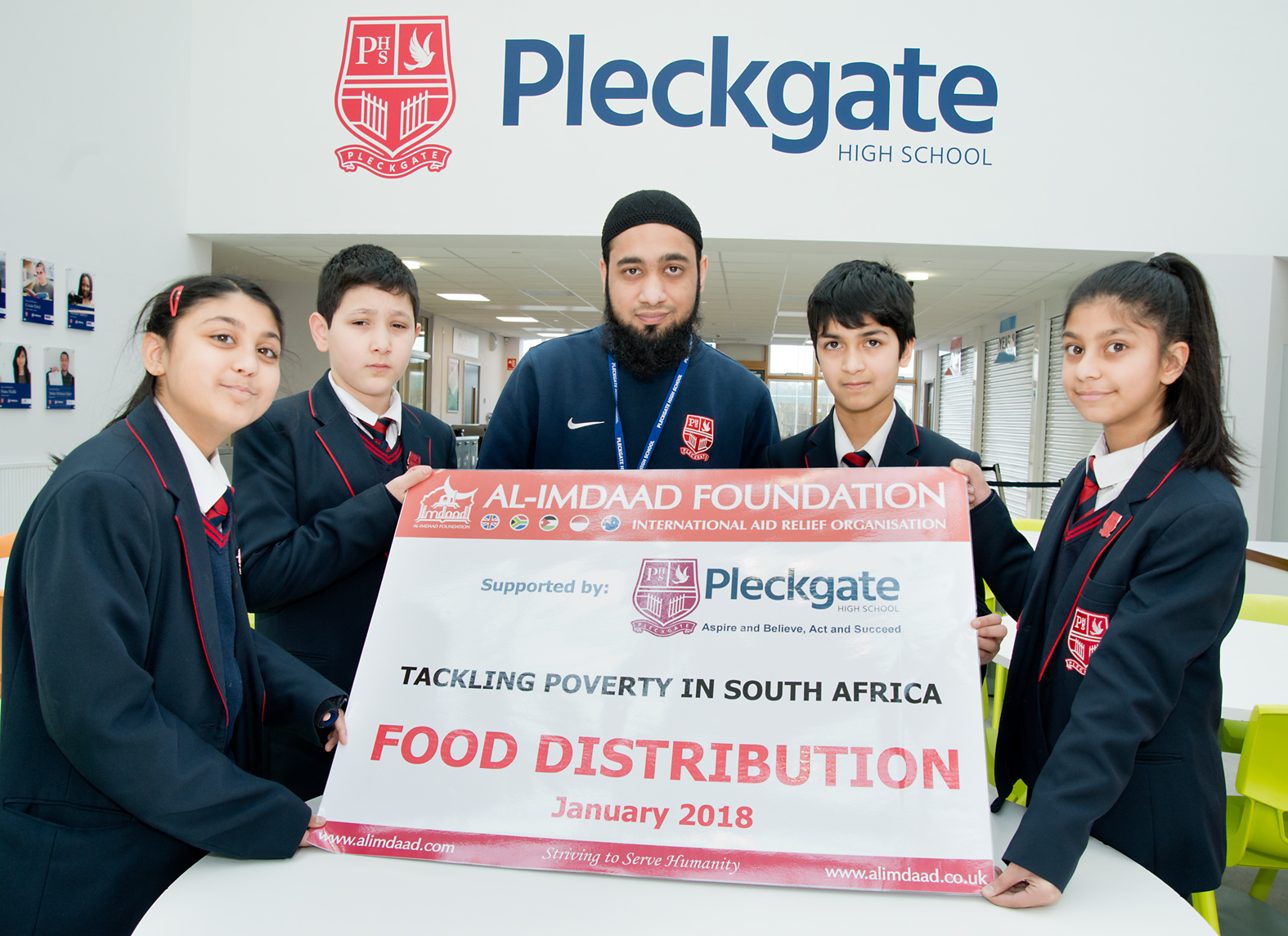 Pleckgate IT technician Talha Mulla has travelled to South Africa as he continues his charity work – supported by his school.
Talha, 22, volunteers for the Al-Imdaad Foundation UK and he will be part of a project called Tackling Poverty in Africa.
Six volunteers from Blackburn have raised £10,000 between them and will be providing food and water to rural villages and some of the money has come from generous Pleckgate pupils.
"We had a bucket collection at school which raised nearly £400 and also pupils brought in items to help as well so everyone at school has been incredibly supportive," said Talha.
"£4,200 will be used to build boreholes in rural villages and £5,800 will be used to provide meals to most needy.
The charity as a whole looks at international as well as local ways to help every year as we want to make a difference.
While there are immediate projects we also want to help people help themselves by building educational centres and water holes."
Tackling Poverty in Africa is one of many charity works Talha has undertaken for the Al-Imdaad Foundation, which is an international charity with the local branch based at Audley Range in Blackburn.
Talha has been part of a group which has helped Syrian refugees in Jordan with emergency aid, he has helped with the refugee crises in Greece and has built homes and educational centres as well as providing food and water projects in Sri Lanka.
In the UK Talha feeds the needy with hot meals every Sunday in Blackburn.  The foundation also provided support in Cumbria during the UK floods in 2015 as well as distributing Christmas boxes throughout the country.
"We just want to help people, every Sunday we have a foodbank at our Blackburn centre and it is getting busier.  Pleckgate pupils have also collected items for this.  It is rewarding carrying out charity work and it's great that the pupils can play their part as well."