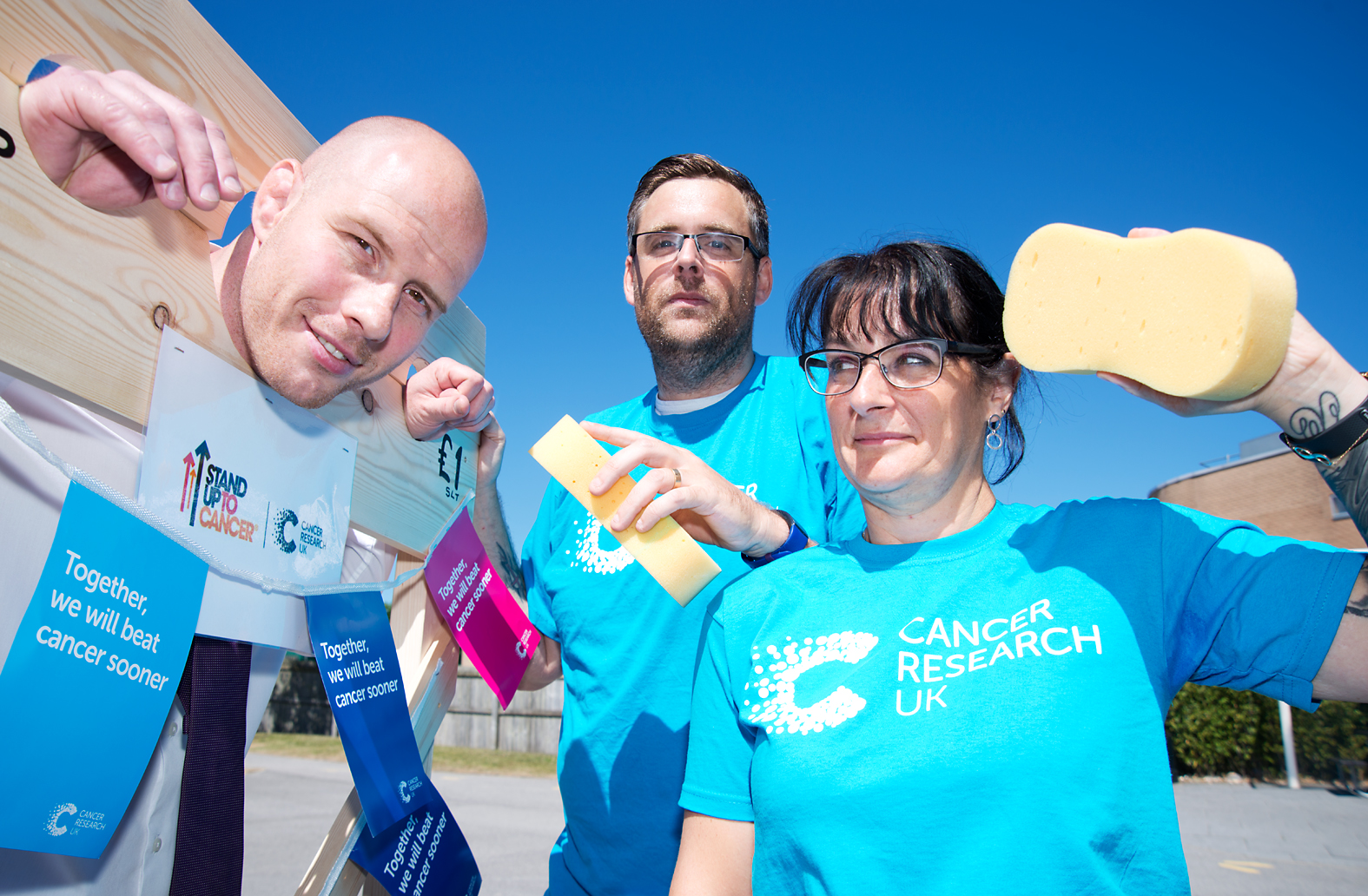 It was sponges at the ready for Pleckgate pupils as they raised money for a cancer charity.
Head teacher Mr Cocker, and other members of staff, put their heads into the stocks as pupils paid to throw sponges at their teachers!
The event was organised by engineering teacher Mrs Turnbull and her technician husband Mr Turnbull.
Both decided at the start of the year to walk all the Wainwrights – 214 fells in the Lake District – for Stand Up To Cancer as both lost their mum's to cancer.
They have 62 left to go, including the biggest Scafell Pike, and have battled through snow, wind and rain – as well as the sun.
However they decided to also put something on at Pleckgate – they had an Easter raffle, held a sponsored silence in May and the pupils have now paid for the pleasure of getting one over their teachers.
"We had to railroad a few teachers to go into the stocks but they went for it," said Mr Turnbull. "All the pupils all week were talking about who they were going to throw their sponges at so they did relish their chance to get some revenge on their teachers."
Head teacher Mr Cocker said: "I thought I was getting away with it, until one pupil landed a sponge right on top of my head – at that point they all seemed to start to hit the target!"
To sponsor the Turnbulls go to: