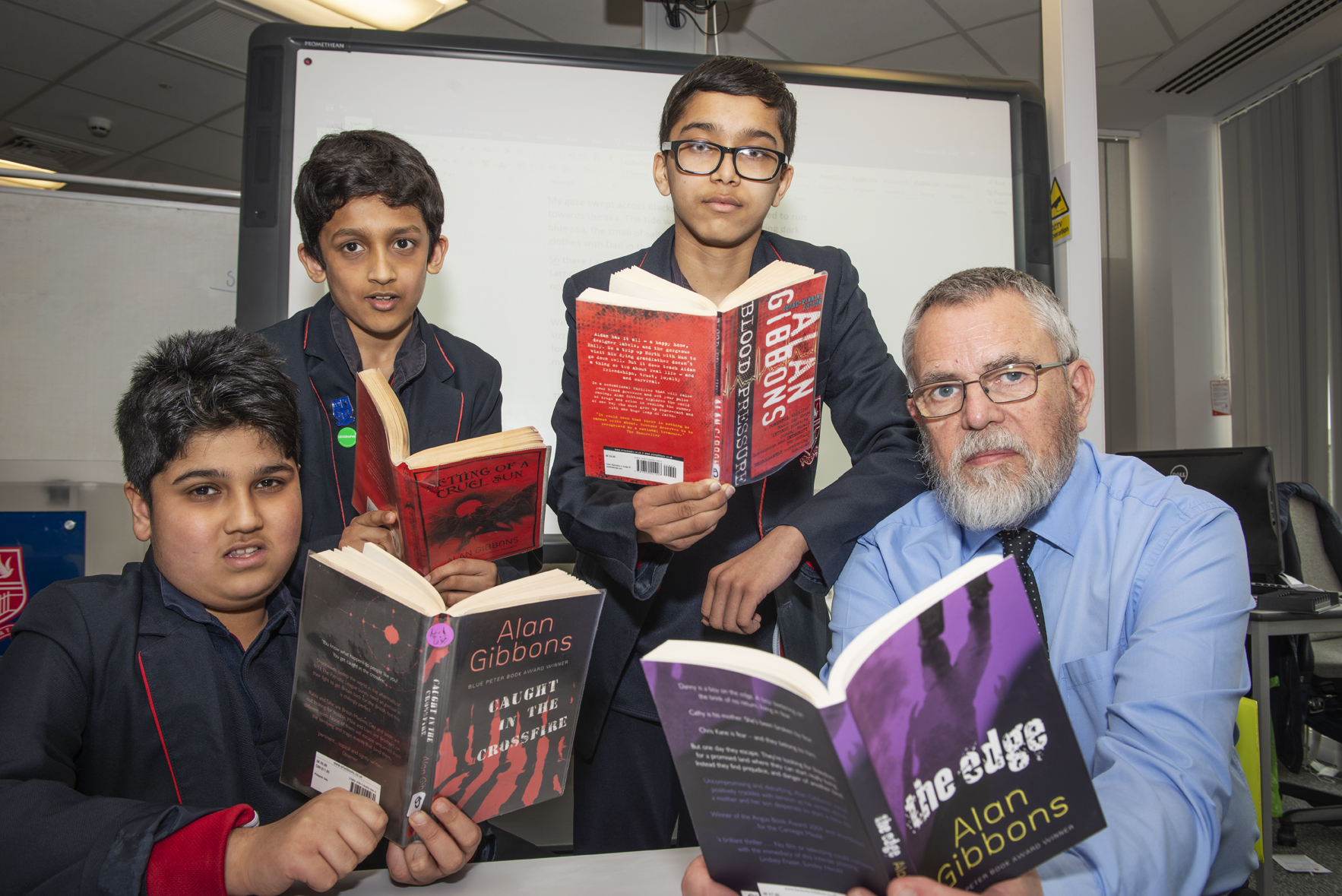 Author Alan Gibbons visited Pleckgate on World Book Day hoping to inspire the next generation of authors.
Alan writes books for children from early years to young adult fiction, featuring crime, gang warfare and racism as well as love stories and comedies – a huge variety.
His first book was published in 1990 and he admits, as a councillor in Liverpool now, he doesn't write as much as he would like to.
He does however make time to carry out workshops at a selection of schools, with Pleckgate being one.
"I think it's my third visit to Pleckgate," said Alan, a former French and primary school teacher. "The children are always fabulous.
"I have three workshops. The first is for Year 7s and is about writing evocative pieces using similes and metaphors.
"The second, for Year 8s, is exploring their own personalities through a mosaic of different experiences.
"The third, for Year 9s, although topical now, is about a made-up conflict situation. It's to imagine a dawn raid on their house by an armed unit and to express their feelings, the sounds, how they react.
"I want them to see that stories aren't just a series of events, they are a series of impressions and emotions.
"I enjoy doing this and inspiring a love of writing."
Year 9 pupil Tazrin said: "I enjoy English and this visit was interesting. It got you to think about your emotions and feelings. It's good to have authors visiting the school and talking to us about English and writing."
Pleckgate's Library Resource Leader Mrs Hanson added: "It was great to have Alan in school to help us celebrate World Book Day. All the pupils enjoyed the experience and produced some fantastic short stories with the help of Alan."