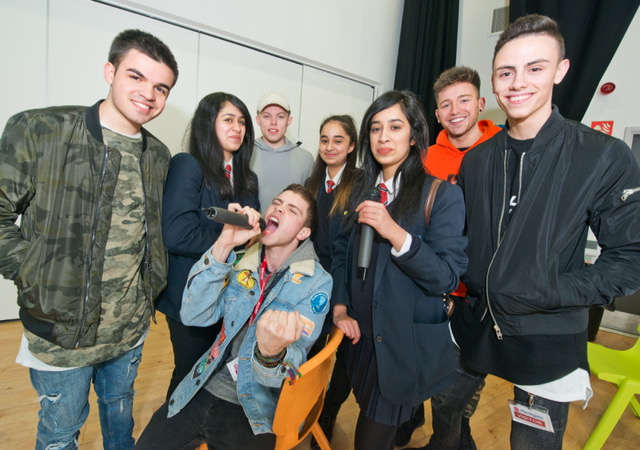 It's not every day a boy band drops into school but pupils at Pleckgate High School were wowed by Yes Lad.
Yes Lad, who appeared on X Factor, all hail from the North West and came into school to perform a series of songs, including their recent release 'Walk Away'.
"Yes Lad came into school to let our pupils experience a live performance," said Mr Pontifex, who organised the event.
"For some pupils this was the first time they have seen a band live and they absolutely loved it. They really enjoyed all of the performances and couldn't wait to get autographs and photos with the band afterwards.
"At Pleckgate we want pupils to get a well-rounded education and the pupils got to experience something they might not have had the chance to before. It certainly caused a buzz around school!"